The Shadow Pandemic is affecting women in countries all around the globe. In Da Nang, Thailand, the COVID-19 lockdown was leading to more and more women in local communities experiencing domestic violence.
So, when Hoang Thi Thu Huong became Chairperson of Da Nang Women's Union she decided she wanted to do something about the problem.
"I just wanted to get the message out there, clearly stating that violence against women and children is not accepted and that there are still places they can go and get support to stay away from violence under the lockdown," she said.
Under Huong's leadership, the Women's Union established a 14-member steering committee to try to curb the violence after a surge in coronavirus infections forced the whole city into lockdown.
The team began posting information about domestic violence on the Da Nang Women-Listen and Share Facebook page, and created a series of radio spots to educate people about the different types of violence, and inform survivors of how and where to get help.
They also mobilised members of 16 male advocate clubs to share hotline numbers, safe shelters and other support services with women, and to show them how to protect themselves from COVID-19 and the Shadow Pandemic of violence. The campaign used social media, printed leaflets and loudspeakers to spread their messages.
The campaign is part of the Emergency Prevention and Response to Violence against Women and Children in the Context of COVID-19 project, funded by the Australian Department of Foreign Affairs and Trade (DFAT).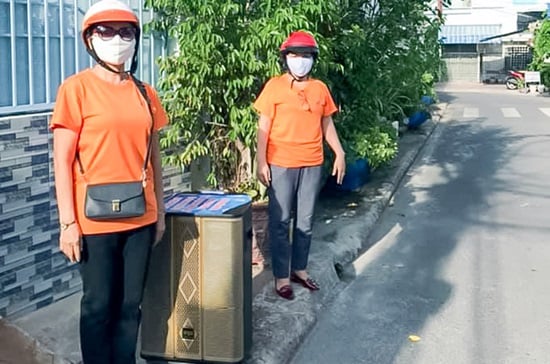 Phan Thi Tu Oanh, a steering committee member and administrator of the Women's Union Facebook page said that during the lockdown, she regularly received requests for help from domestic violence survivors through Facebook or Zalo, a popular messaging app in Vietnam.
"The most important thing is the ensure their safety without the perpetrators finding out," she said.
When survivors reached out, Oanh would connect them with psychological counselling, health care and legal assistance.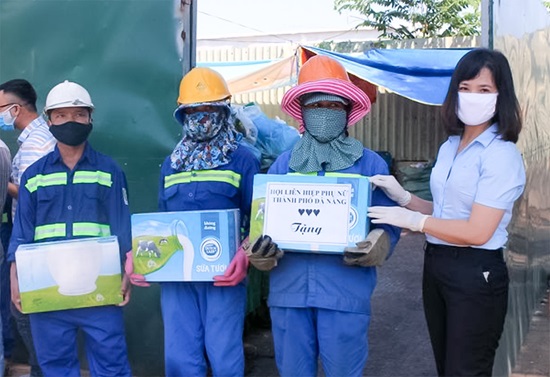 Many women in Da Nang also lost their jobs, or part of their incomes, as a result of COVID-19 prevention methods. UN Women worked with the Women's Union and male advocates clubs to identify 100 survivors of violence and provided them with cash grants. Priority was given to the most vulnerable families, such as those with pregnant or elderly women.
Nguyen Thi Hanh was one of these women. When COVID-19 hit, the family income from her small business and her husband's building work vanished.  
"It easily caused stress and conflicts, so I was very afraid of violence happening at any time," she said. "Fortunately, with support from the Women's Union, my family could overcome the difficulties at this time. The members of the men's clubs also actively shared information about violence prevention and stress control so that my husband understands better and shares house chores with me."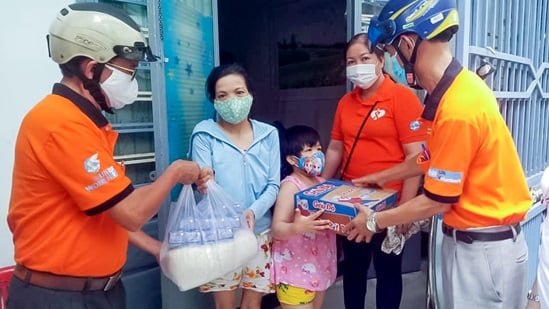 Da Nang's COVID-19 epidemic is now under control and normal life has resumed. But, violence against women and children will not stop.
Huong says, "We will have to do more with the engagement of all society individuals."
The COVID-19 campaign complements two other UN Women projects currently running in Da Nang: the Community Mobilisation in Prevention of Violence against Women project and Building Da Nang to be a Safe City for Women and Girls.
The two projects have benefited more than 7,600 people, with more than 500 men participating in the male advocates clubs and 210 women in core clubs formed as part of community mobilisation.