*Trigger warning* If you or another person is in immediate danger, call 000. If you or someone you know is impacted by sexual assault, domestic or family violence, call 1800RESPECT on 1800 737 732 or visit 1800RESPECT.org.au. Help is available.
Australians say, "she'll be right" to dismiss problems we think will fix themselves with time. It's a cultural complacency that issues will sort themselves out, at some point. But for global gender equality, that point is not for over 100 more years.*
This means your children, grandchildren and even your great grandchildren are unlikely to experience a world where everyone is free and equal. Gender inequality remains one of the most pervasive human rights violations around the world. From child marriage to trafficking, domestic violence to sexual exploitation, the gender pay gap, the dearth of female leaders from business to the halls of parliament; discrimination, violence and fundamental disrespect of women and girls persist as a result of generations of exclusion.
Change requires commitment and action. Check out resources below to get started. Together we can deliver an equal future for everyone.
* As the impact of the COVID-19 pandemic continues to be felt, closing the gender gap has increased by a generation from 99.5 years to 135.6 years. [1]
Follow UN Women Australia on social media and amplify the Every. Day. Women. campaign, thought leadership and action through your networks
Partner
Are you a business prepared to disrupt business as usual, and commit to a new roadmap to accelerate change? Partner with us to deliver change for women and girls in Australia and worldwide.
Invest
Include UN Women Australia in your workplace giving program, or make a tax-deductible donation to UN Women Australia to promote women and girls' equal access to lead, learn, earn, and live lives free from violence and discrimination, across the region and around the world.
Be the change
Get involved. Whether you're in school or board rooms, Parliament or a community organisation, tackling gender inequality takes all of us. It requires each of us to:
Demand an equal work culture
Call out sexist behaviour and harassment
Share the care
Challenge gender stereotypes
This is just the start. Start a conversation. One person, one organisation, one country at a time, we've got to speak out about how inequality is affecting women and girls every day, and how to make changes in our own lives to create a more level playing field.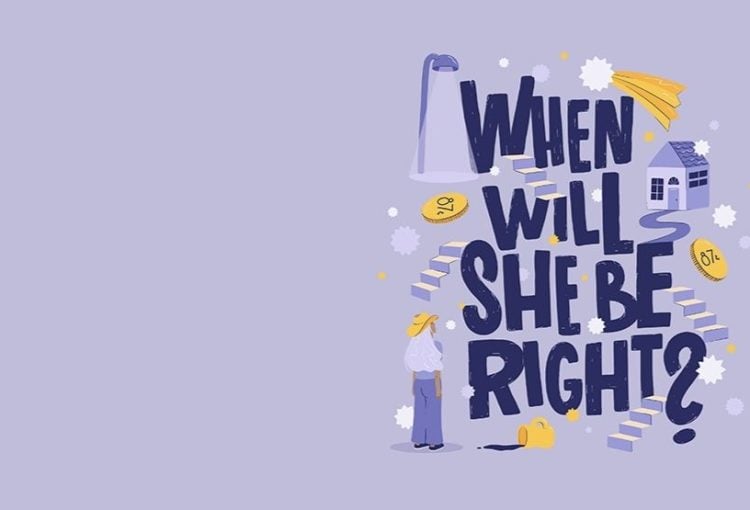 We are delighted to announce UN Women Australia's film, #WhenWillSheBeRight, launched at our International Women's Day (IWD) 2021 events, won a Bronze Lion at the
Read More »