In January 2018, 16-year-old Mrika Nikҫi and her father Arianit Nikҫi had just summited Africa's highest mountain, Kilimanjaro, when they came up with a plan to climb the seven highest mountains in all seven continents before Mrika's eighteenth birthday.
---
Mrika Nikҫi's interest in sports began when she was a young girl. She started mountaineering with her family and had done karate for 10 years. She won several competitions in karate, becoming a three-time Kosovo [1]champion. After five years of doing karate, she started skiing.
"My dad sent me to the mountains and gave me one pair of skis. So I started skiing and I fell in love with the mountains," Mrika smiles. "We have plenty of mountains here in Kosovo and Albania. I started climbing our smaller peaks and then the bigger ones." 
When Mrika first talked about her plan to climb the seven summits, most people, including her friends, thought it was a joke. "Many people said to me 'this is almost impossible for men. And you, as a woman, want to do this?' That was the moment I told myself: 'I'm going to do this no matter what, I'm going to prove all of them wrong. We are strong and we can do whatever we want,'" Mrika recalls.
2018 was a year of intense preparation. Mrika and her father got up every morning at 5 am, regardless of the weather. They would climb every day for three hours, carrying backpacks with pallets weighing 30 pounds. Mrika also had to meditate regularly and learn to breathe slowly. "Sometimes you are prepared physically, but your mind says stop, you can't go forward," Mrika explains. "You just have to push yourself. You have to push your mind."
It was her mother that made a deal with Mrika; "If you want to go climbing, you have to be a good student. Otherwise, you can't go". Mrika also had to take half-a-year off school. Even so, she had to pass all her exams upon returning. 
"I think I managed very well. I can be a good student and a good climber. I just have to work hard," Mrika smiles. 
Seven summits
In December 2018, Mrika climbed Mount Vinson, the highest peak in Antarctica (4,892 meters). "It was just me, my backpack and my sled," Mrika recalls. "I had to carry my own house everywhere". At the Vinson Massif base camp, on a continent where -25 degree Celsius is a constant temperature, the heavy fog prevented their plane from flying Mrika's group back to Union Glacier. They had to stay at the base camp for 11 days, breaking another record of forced stays there. "But we gave hope to each other every day. This is the best thing in the mountains – it's all about teamwork." 
Then in February 2019, Mrika summited South American Aconcagua, (6,962 meters).
She returned to Kosovo to her biggest supporters: her mother and 10-year-old brother. Her mother had lost weight with worry for her daughter and husband. "Every time I sent a text to my mum: 'Hey, mum, what you're doing?', she'd immediately respond to me, it seemed like she was watching the phone all the time, just waiting for me to write," smiles Mrika.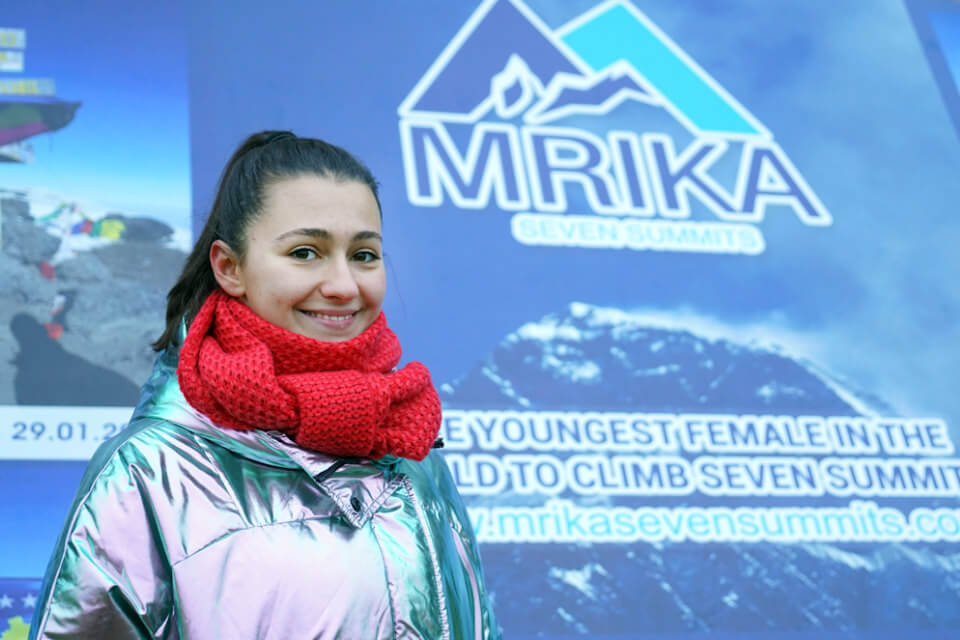 After that, Mrika climbed three summits: Mount Everest in May, then, not even a month later she summited Mount McKinley, Denali (6,194 meters), and then 17 days later Elbrus (5,642 meters).
Mount Everest showed Mrika how precious life is. "There were big avalanches. We saw a lot of people turning back without fingers, having frostbite on their eyes. Our team walked past the dead body of an Indian woman. We had to step over her, literally cling to her hand to go further up, because she fell on the wire we were hanging on to," Mrika explains. "And then I understood that we have to give hope and love to people every day because we don't know if we'll be alive tomorrow."
Psychological preparation is very important. Father and daughter went a long way, having difficult conversations. "You want to have someone that you are very close to because you need support to motivate you when you're feeling down. But, on the other hand, you don't want to have someone that you love with you. You don't want to lose that person there," Mrika explains. "When we were above 1,000 meters, which is called the 'death zone', you feel your body dying even though you have oxygen in you. It was this moment when my dad ran out of oxygen and he couldn't breathe properly. And that was the moment when I thought 'what if I lose him'? It's not what I want. I want to climb with him everywhere."
When Mrika finished her final ascent, she couldn't believe it. Had she really done it? Had she really climbed all those peaks? "At that moment the pressure disappeared. I just stood there looking around. I wondered how I did it," says Mrika. "Being on top of the world and coming back home alive is what I'm proud of. Several times I was very close to giving up, but I had the power to push myself forward."
"When I got back, I told everyone that it's not about your age, gender or religion. It's about who you are, what you are deep down inside and what you want to achieve in life."
Together with her family, Mrika founded an NGO, Mrika Seven Summits, to promote responsible and sustainable tourism and share her experience and the importance of teamwork with school students in Kosovo. "I'm planning to inspire young people to achieve their goals in a healthy way," Mrika smiles. "And, with a lot of work and determination, you can achieve everything because this is what my project was all about – not giving up."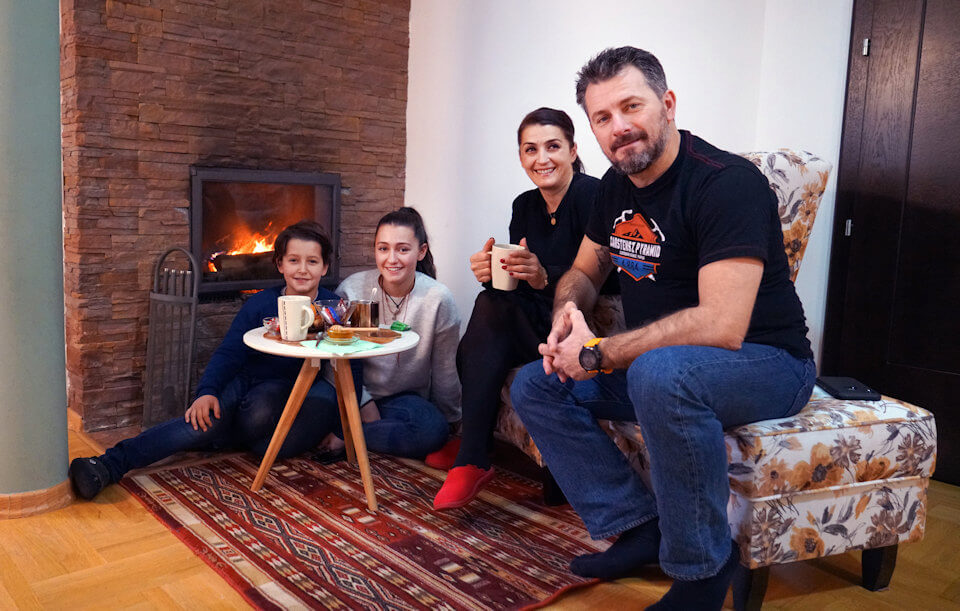 Mrika has many plans for her life: she wants to study law after finishing her school, climb three 8,000-meter-high mountains and explore the North Pole. "I also want to inspire people to do whatever they want and to achieve their goals. Because that's what makes you happy!"
Mrika's was a big project and a dangerous one. And, she showed everyone that if a young girl can do this, everyone is capable of chasing their dream. "I climbed on par with big and strong men all over the world. And I did what they did. If we want something, we are equal to men. We don't have their strength. But we are strong inside," Mrika says.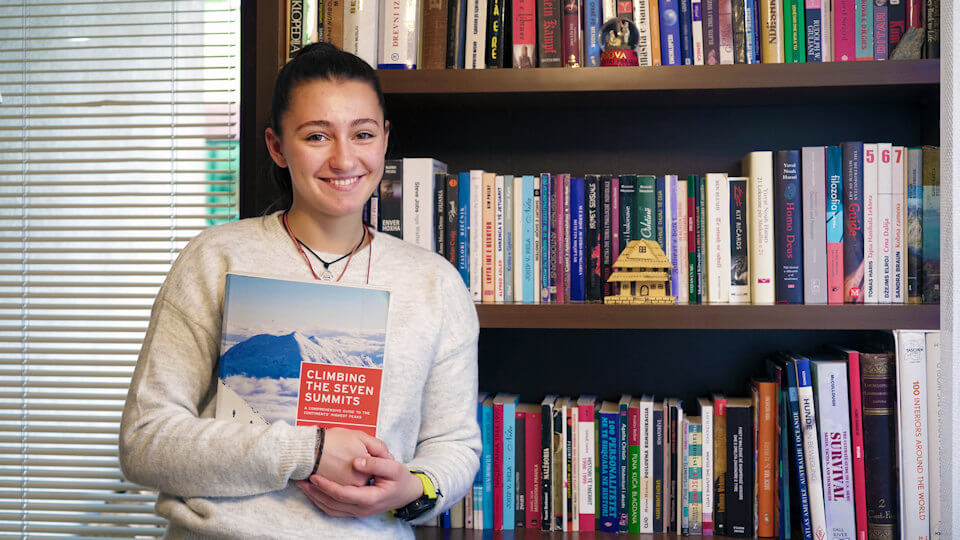 She believes that every woman needs to speak up no matter if she's wrong or right. Just speak your mind and do what you want to do. "Follow your goals. Follow your dreams. Don't give up on them, even if it seems hard and sometimes impossible. Just keep moving forward. Hard work and determination is what you need to achieve your dream and your goals. That's my message for everyone," Mrika says. "Dream big!" 
[1] All references to Kosovo on this website shall be understood to be in full compliance with UN Security Council Resolution 1244 (1999).
Originally published on UN Women Europe and Central Asia