Every morning, thousands of women make their way to Makola Market, one of Africa's largest urban outdoor trading centres, in the middle of Ghana's capital, Accra. As well as their wares, many also bring their young children or carry babies strapped to their backs.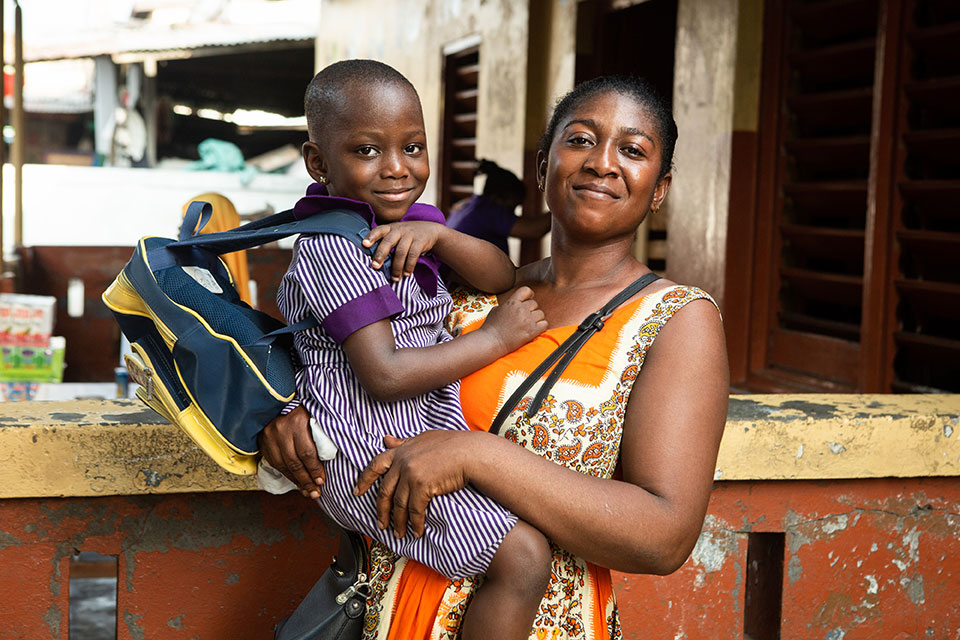 "The childcare centre was being run without the needs or voices of the women at the market being considered, and so we decided to take things into our own hands," says Aunty Mercy.
Since then it has been run by a parent-teacher association (PTA), with representatives from GATA voted on to the management board by parents. Parents also provide food from their own stalls for the daily meal.
Staff welcome in children from 6 a.m. and close the centre after the last child is picked up. A flexible payment system is in place, with subsidies and free places for parents who cannot afford to pay the monthly fee.
Huge challenges still exist, especially around teachers' salaries. While these were covered when the centre was under the control of the city, parents must now foot the bill for all its running costs. A national drive to reduce the public wage bill by 40 per cent has proved a significant barrier to requests for salaries to be paid by the Ministry of Education.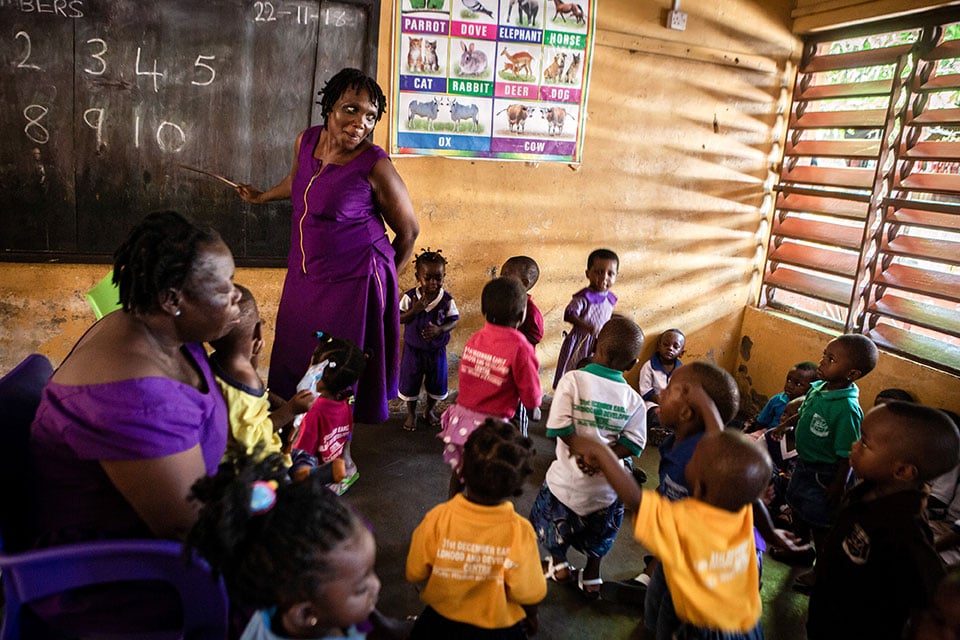 "The proven ability of the women traders to successfully run the centre at Makola in the face of hard economic challenges has made it a pace-setter in the campaign for more access to early years childcare in Ghana," says Dorcas Ansah, Accra Focal Cities Coordinator at WIEGO, a campaigning group for women working in the informal sector.
Alongside groups such as WIEGO, parents at the Makola Market Childcare Centre continue to campaign for support from the municipality; they have also insisted that plans to modernize the market should include provision for a renovated childcare centre.
"We'd like to see public childcare centres like this in every market across the country," says Ansah. "The women at Makola have proved it is possible."