Özge Ergin (43), is a professional photographer from İstanbul. She was in Antakya shooting a documentary when the earthquakes struck Southeastern Türkiye on February 6th. After she managed to escape from the rubble of a building that was heavily damaged by the quakes, she grabbed her camera and started to document the emergency. UN Women worked with Özge Ergin following the earthquake and has published some of her photos across its platforms.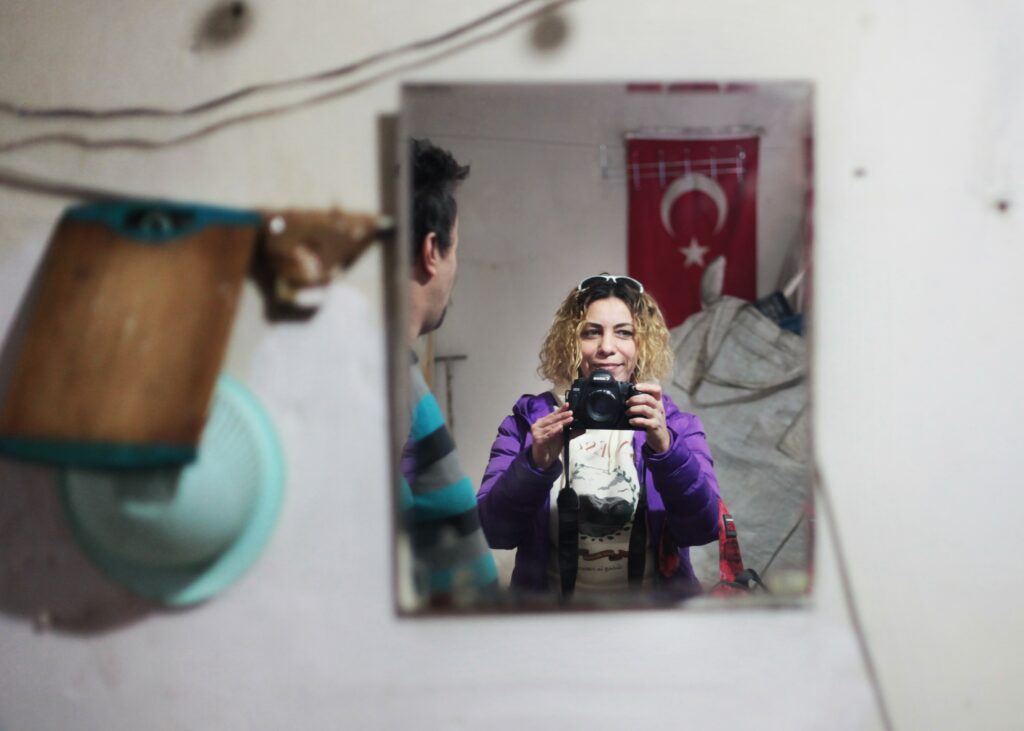 "I have been a photographer for more than 15 years. While I was working in a media production company, I began shooting celebrities. Taking photos of fancy and unrealistic lives made me unhappy. I wanted to capture the lives of disadvantaged people and make them visible.
For the past 12 years, I have been working on a documentary project on Roma people, so I travel around the country to take their pictures. I was in Antakya, Hatay, doing some work for this project when the earthquakes hit.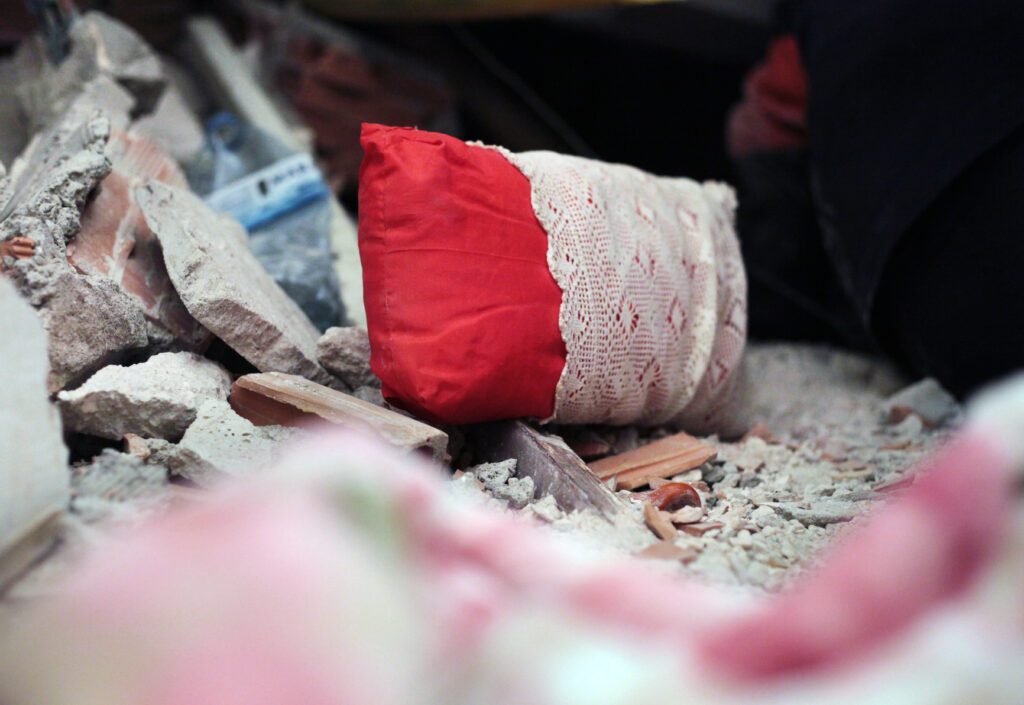 Antakya is my father's hometown. I was staying alone at my father's house and woke up in the middle of the night, shocked by the shaking. The severity of the shaking grew gradually, and lasted very long. I could hear the walls exploding.
I immediately laid down on the floor next to the bed and waited until it ended. I found my way with the flash of my phone and saw that the closet fell and blocked the door. I managed to break the closet with my bare hands and feet with all my strength. Luckily, my camera was not destroyed, so I grabbed it on my way outside.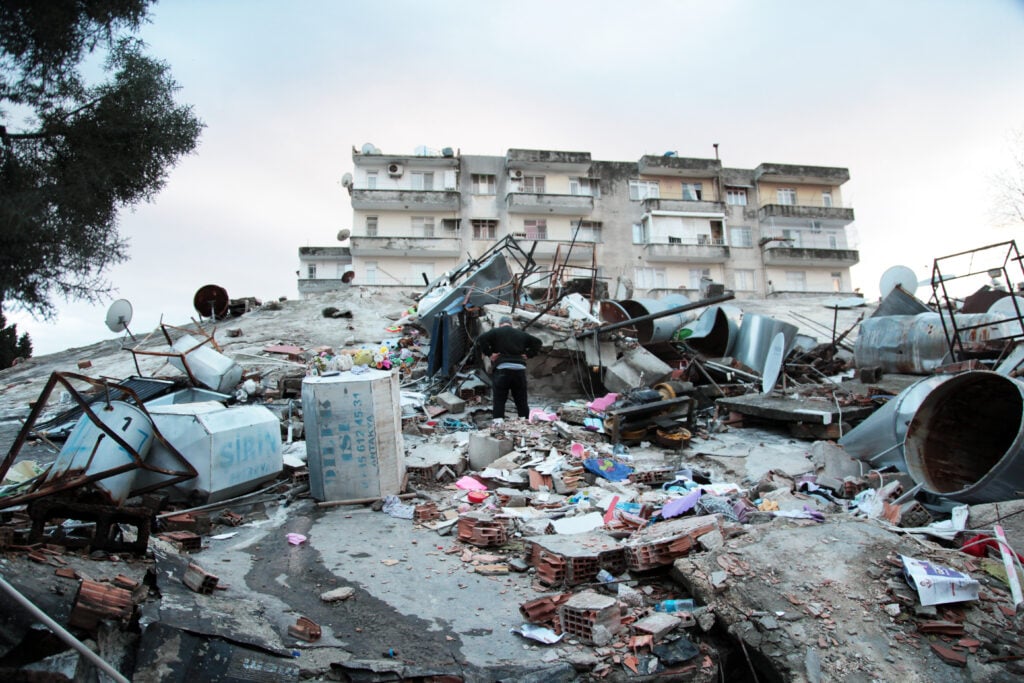 When I got out of the building, I saw that there was nothing left but ruins of my hometown. Buildings collapsed, and people were outside in their pajamas and bare feet, looking for their loved ones in the freezing cold. Survivors were trying to help others under the rubble.
I stayed there for a couple of days shooting on the streets. People lost their homes, families, loved ones, and memories just in one and a half minutes. I saw people trying to save their loved ones, asking for help, giving up their hopes, and mourning.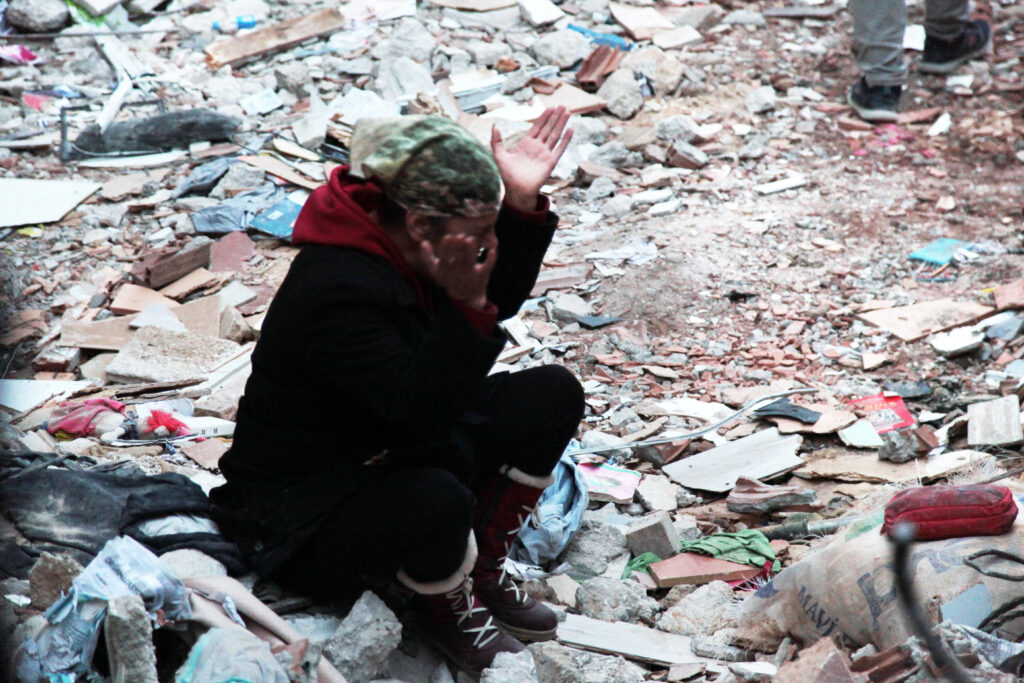 I had minor injuries on my hand and my foot. I found a pair of sneakers somewhere else. I was thirsty and starving. I was sleepless. In these circumstances, I kept doing what I know best and captured the moments and feelings with my camera.
I am an experienced photographer working in rough conditions, in dangerous and isolated neighborhoods. I worked with disadvantaged people in all their diversity. However, what I saw in Antakya, what I had been through, and what all the people, particularly women, and girls have been through was unparalleled.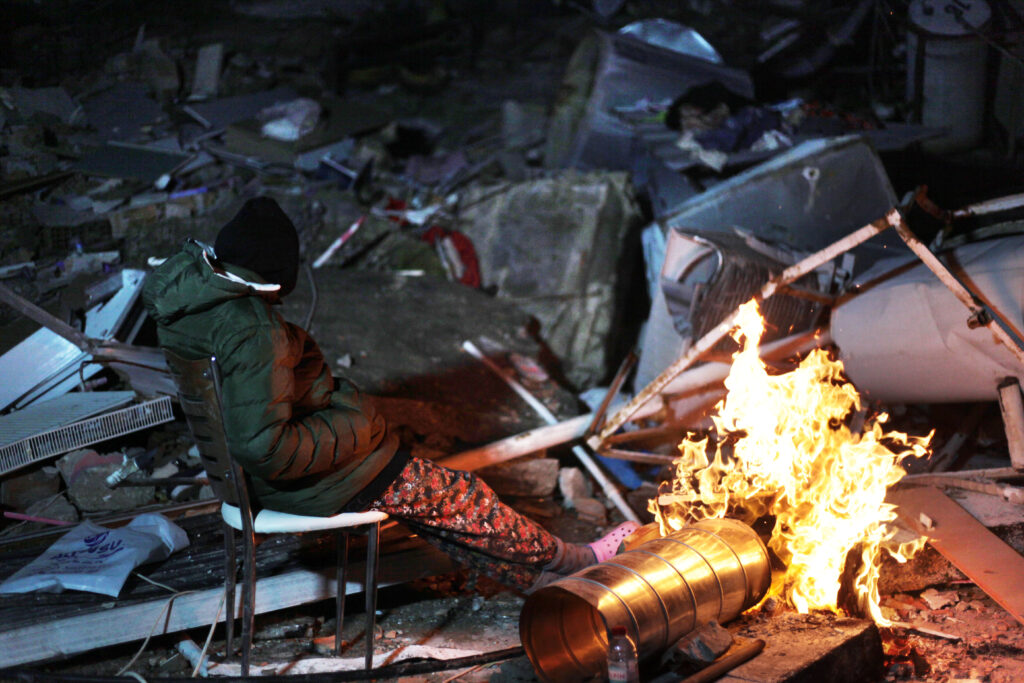 As a survivor of the earthquake, my perspective and feeling changed while photographing people. I saw the pain of women who lost their families. I witnessed how important it was for them to access hygiene, shelter and safety.
I perceive photography as a reflection of definitive truth. It is a medium for documenting events, preserving moments and feelings, raising awareness, and narrating stories. I always choose to reflect real life into a frame without cropping or editing.
As a photographer, I witnessed something very unusual. I tried to capture the essence of incidents explicitly. I hope that my photographs help people always remember what we have been through in the devastating earthquakes."
If you would like to support UN Women's efforts in the earthquake zone in Türkiye and Syria and help women, girls and their families who are in urgent need, please donate here.