Author: Avindi Perera
At the break of dawn, Ramesh Anusha wakes up to prepare food parcels for sale. Before opening her shop in Eluthoor, Mannar in the Northern Province of Sri Lanka, she takes her two children to school. "I am self-employed and bringing up my children on my own", says Anusha.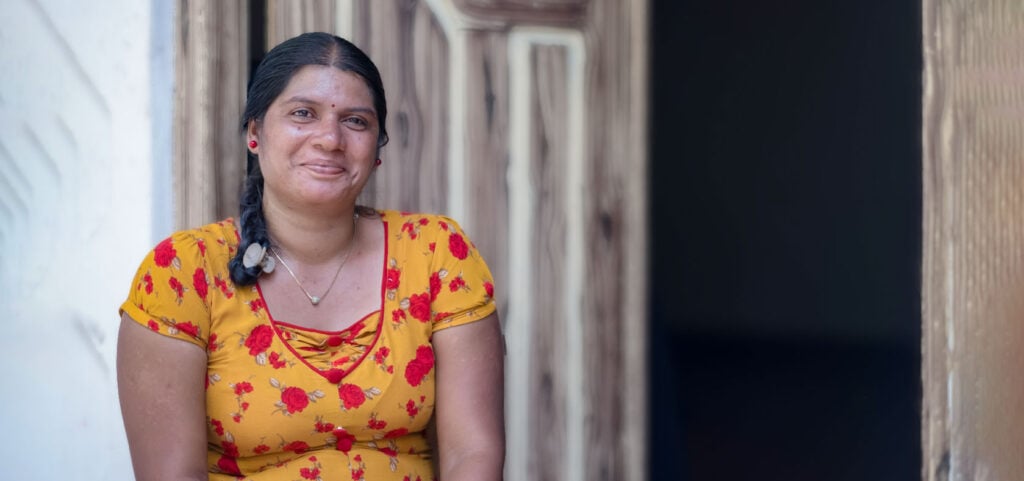 In September 2022, Anusha participated in Empowering Communities to Prevent Violence against Women and Girls in Mannar, a project jointly carried out by UN Women, the UN Children's Fund (UNICEF) and the UN Population Fund (UNFPA) in Sri Lanka.
"I learned so much about running a shop that I didn't know before. I learned how to trade and how to save," Anusha says. "It was the first such training that I attended. They also provided me with equipment that I needed for the shop, which has been a great help for my business."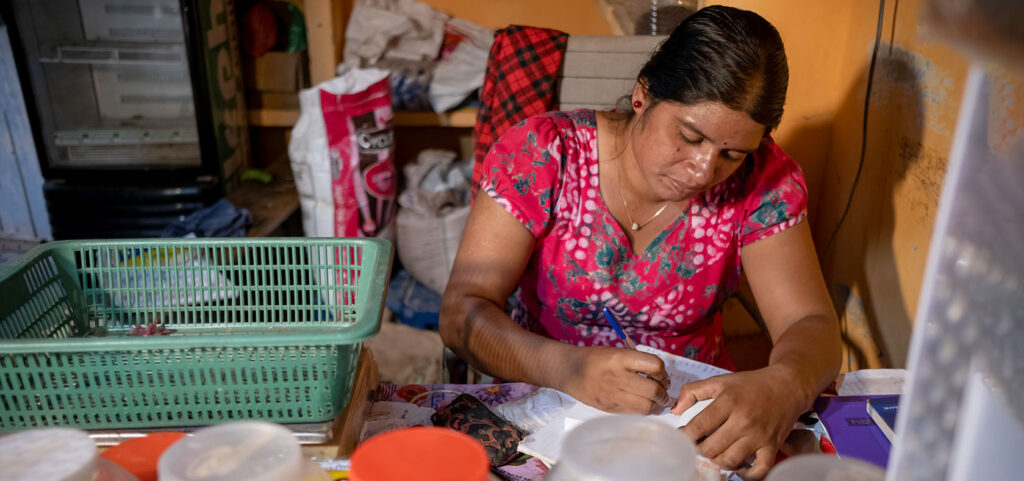 After her husband's passing, Anusha worked at a garment factory in Colombo. "I worked there for three years to settle my husband's debt and returned home to open a grocery shop with some money my mother gave me and a loan I obtained," she explains. This October it will be five years since I started."
Being a single parent and running a shop on her own has not been easy for Anusha, especially during an economic crisis. "It's difficult for me to run the shop because I open and close it many times during the day to attend to my family. I lost business because of this too. The shortage of gas, fuel and power cuts made it even harder to continue."
The project, funded by the Government of Australia, has helped more than 90 women entrepreneurs to become economically independent and thus less vulnerable to violence. UN Women and its project implementing partner Chrysalis, a local social enterprise, have conducted these entrepreneurship trainings from 2020 – 2023.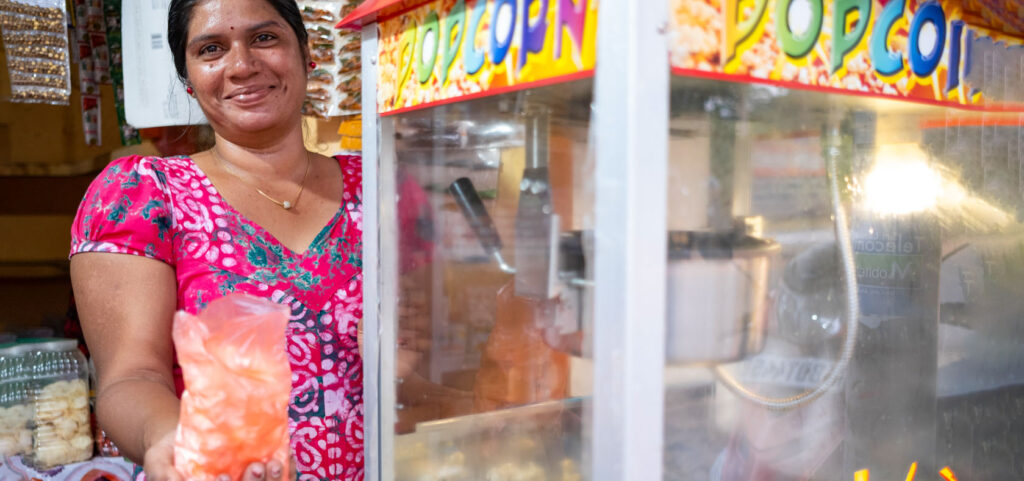 Since attending the training, Anusha is keen on supporting other women entrepreneurs and encouraging their independence. She is also using the knowledge gained to advance and secure a better future for her children.
"People always question women without husbands on how they will survive and take care of their children," notes Anusha. "I suffered with my husband who used to drink. Women in my community who suffered with their husbands are now better off without them. They are progressing through self-employment and educating their children. There's nothing women cannot do."