On 30 November, UN Women Australia farewells Board President Debra Eckersley, as she completes her second term on the Board of Directors. Current Board Member, Georgina Williams has been elected unopposed as President, effective 1 December 2021.
"I am delighted to follow Deb Eckersley as Board President of UN Women Australia, and continue to build on the strong legacy that Deb and the Board have created", said Georgina.
Following the recent election to fill one vacancy on the Board of Directors, we are also pleased to welcome Alison Terry to the Board, commencing 1 December 2021. "I am delighted to join the Board of UN Women Australia, supporting UN Women in its critical role as the global champion for women and girls. I am passionate about promoting gender equality, women's empowerment, and ensuring equal opportunities for everyone, and look forward to working with the team at UN Women Australia to progress all of these important priorities."
Thank you to all members who nominated and voted in this election. We are only as strong as the supporters who stand beside us and we look forward to your continued support in 2022, as we work towards a gender equal world.
Reflections from outgoing Board President, Debra Eckersley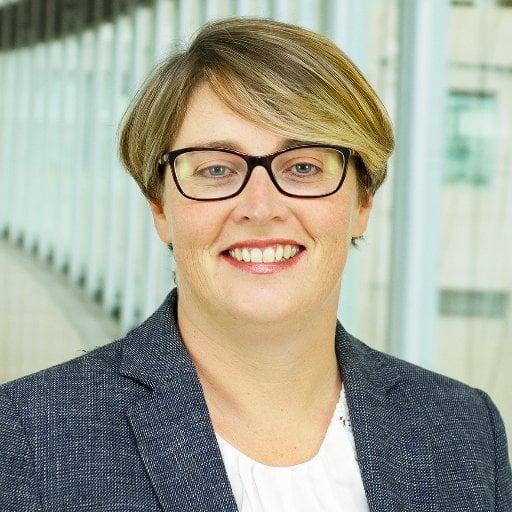 It has been a privilege to serve on the UN Women Australia Board for six years, and as President over the last 2½ years. Thank you to all my fellow Board members, Janelle Weissman (our Executive Director until August 2021), the fabulous staff team, our awesome volunteers and passionate supporters. Thank you to the Australian Government and the various organisations who are strong supporters of UN Women.
I know that in handing over the baton to Georgie Williams, UN Women Australia's incoming President and our new CEO, Simone Clarke, we will continue to grow our influence and contribution to UN Women's mission globally.
UN Women exists to accelerate progress on gender equality so that everyone everywhere has the same opportunities regardless of their gender; this includes the fundamental right to live free from violence and discrimination.
This year alone, whilst heartened by the national conversation on gender and power here in Australia, we have all been reminded how easily hard-fought wins for women's equality can be so quickly wiped away.
Globally and right here in Australia, the COVID-19 pandemic has further exacerbated entrenched discrimination against women and girls.
Violence against women and girls in all forms has skyrocketed, from online abuse to domestic violence, trafficking and sexual exploitation.
Women have suffered higher job losses and been pushed into poverty in greater numbers.
In Afghanistan, whilst being inspired by the voices and actions of Afghan women, we are horrified by the reality that 9 in 10 women in Afghanistan experience intimate partner violence in their lifetime. 
At UN Women Australia, we know that when women are equally represented in decision-making, the outcomes for women, their families and communities are better. It is essential that women have equal representation as leaders – in politics, business, and communities.
During my Board tenure, I was honoured to see this first-hand in Nepal. UN Women partnered with local organisations to build and empower young Nepalese women in rural communities to fight against the entrenched practice of Chaupadi, which isolates women away from their family and community whilst they are menstruating. This leaves women and girls exposed to harsh weather, the risk of violence and regularly missing school, whilst effectively reinforcing stigmas of being a woman.
UN Women, with partners around the world, are actively working to ensure that women leaders are central to safety, security and economic empowerment every single day.
In the words of Leymah Gbowee, 2011 Nobel Peace Prize winner:
"It is time for women to stop being politely angry. You can never leave footprints that last if you are always walking on tiptoes."