How do you think JSHealth contributes to the conversation about women in STEM?
I think that the basis of everything we do at JSHealth Vitamins is underpinned by two things, the community and the research and science that goes into every decision. Jess' knowledge and passion for nutrients drives the product development and is obviously key to the success of the products!
How do you think companies can promote gender equality in the workplace and create a more diverse and inclusive culture?
I appreciate some industries are further ahead than others, and I speak only from my experience which is in predominantly female industries (the UK JSHealth Vitamins office consists of 10 females) but I believe creating opportunities for everyone no matter where they are in the organisational chart is the first step in creating a truly inclusive workplace. When people feel heard, they are more likely to speak up, which is powerful. I take time to really hear each of my employees, and try to meet their needs, individually. 
How can technology and innovation be leveraged to promote gender equality and bridge the gender gap?
Technology connects people. When used for the right reasons, technology gives people a platform and a voice to challenge points of view and can make people feel they are not alone. 
How can we encourage and support more women to pursue careers in STEM fields?
I think the first step is creating opportunities for women at the top. When young students and entrepreneurs see role models, they naturally believe they too can make it to the top. We've come a long way, but businesses need to hold themselves accountable in making sure their CSuite teams are diverse. If there are no more seats, pull another one up!
As I rapidly head towards the due date of my first child, I am also reminded of the need for more considered parenting policies and support for women who want to go back to work after starting a family but financially struggle to reconcile the cost of childcare. 
What do you hope Australia will take away from "IWD Cracking the Code theme"?
That only good can come from greater diversity. 
What message do you have for women and girls around the world in celebration of International Women's Day?
Facing your fears can lead to the greatest rewards and that we lift ourselves higher when we lift others. 
What are some of the key issues and challenges facing women globally that International Women's Day seeks to address?
I think one of the greatest challenges is that bias is generational and often very complicated. We must stop, reflect and appreciate the work that the women before us have done for us. We must also continue to fight for the women who come next. Encouraging dialogue is powerful and fostering inclusivity in our children is our greatest hope.
How do you think STEM education can be made more accessible and appealing to a diverse range of students?
As someone who wouldn't automatically associate with having a career in STEM due to my own bias, it's only on reflection that I realise it's really integral to what I do every day. Tech is everywhere and innovation drives success. We need to challenge the stereotype of what a career in STEM looks like. That goes back to creating platforms for incredible female STEM trailblazers. One of the thin silver linings to come from the global pandemic is the spotlight that was put on our phenomenal female scientists and medical front line workers.
What do you see as the future of STEM, and what skills and competencies will be most in demand?
There is no denying that STEM will touch every job, you would be hard pressed to find a career at the moment that doesn't depend on it in some way. 
How do you think STEM can play a role in solving global challenges such as climate change, healthcare, and poverty?
The ways in which STEM will (and does) play a role are literally endless. 
Discover More About Hermione Olivia Bellm
Entrepreneur and EU & UK CEO of JSHealth Vitamins
Hermione Bellm (née Underwood) is a London-based Australian entrepreneur. Having founded a successful communications company and launched an array of international brands, Hermione is currently the UK and EU CEO of JSHealth Vitamins, the wellness brand founded by Jessica Sepel.
Since launching JSHealth Vitamins into the UK market just over 2 years ago, the brand has become a leading household name thanks to its revolutionary products, innovative marketing campaigns and targeted retail expansion. Hermione has been the UK CEO since September 2020 and is now at the helm for the EU expansion, overseeing both the UK and EU markets from London.
Hermione is a passionate advocate for women in business and uses her platforms to tell her own story and offer practical advice to her community. In her experience successfully launching JSHealth Vitamins into the UK and EU, as well as over a decade of experience operating her own successful ventures, Hermione understands the need to depend on a little motivation to strive for success, and the complexities of the constant pursuit of balance. Acutely aware of the opportunity that she has as a young female CEO and her passion for sharing her learnings to help others, Hermione has just launched a project, aptly titled, CEO YOURSELF. Providing meaningful content to inspire and engage, CEO YOURSELF is filled with accessible resources, including her favourite productivity tools, meditation challenges, articles, podcasts, quotes and more.
CEO YOURSELF aims to inspire, educate and motivate others to become the CEO of their own lives – whatever that may mean for them personally.
Connect with Hermione.
Websites
Instagram
@JSHealthVitamins
@hermioneolivia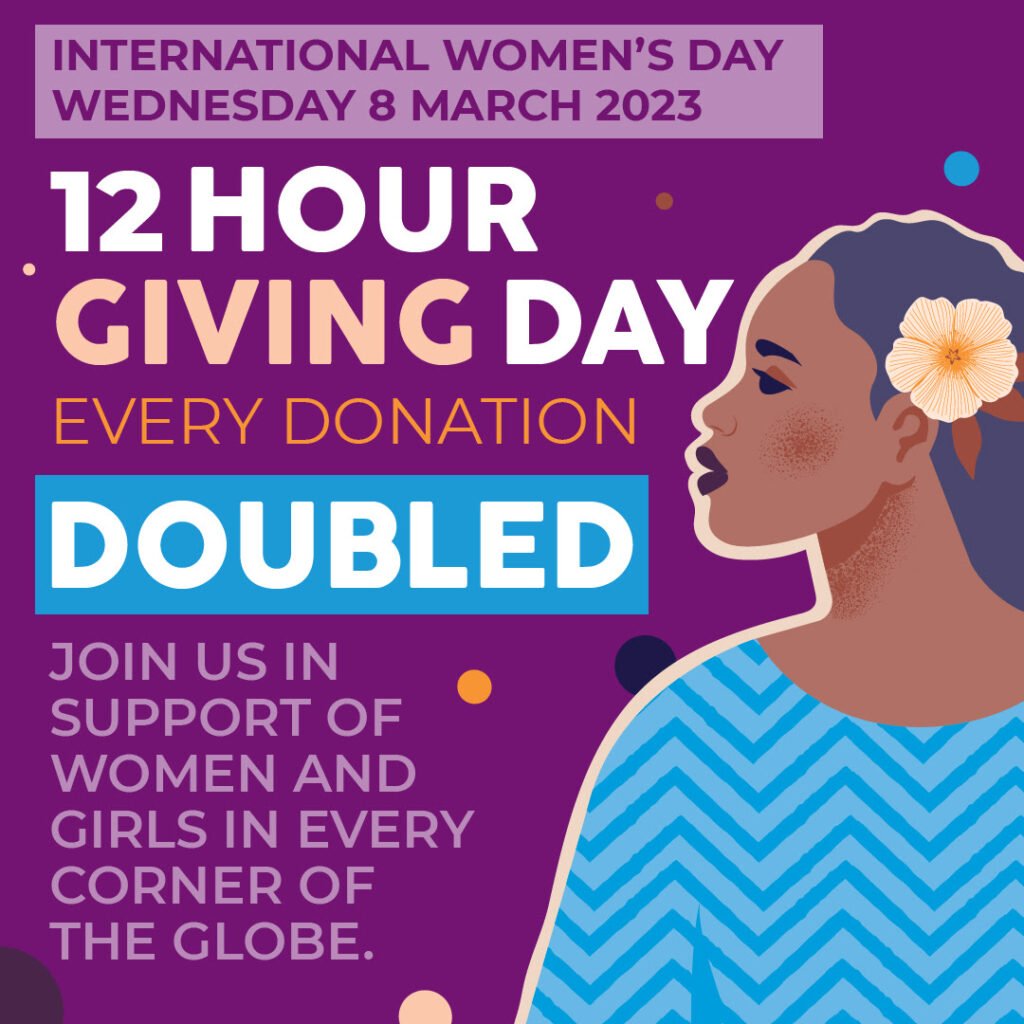 This International Women's Day, join us in supporting women and girls in every corner of the globe when they need us most.
From 8 am to 8 pm on Wednesday, 8 March, every dollar you give will be DOUBLED by our generous match donors.
You will be helping UN Women continue their work in over 100 countries, running vital programs to ensure women and girls everywhere can lead, learn, earn a decent income, and live a life free from violence and discrimination.