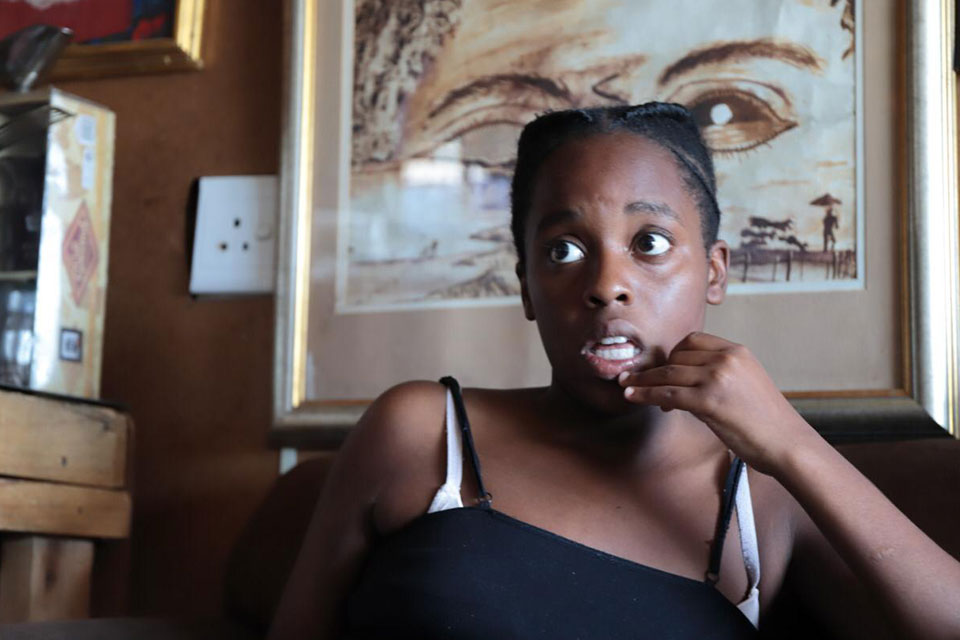 I am Generation Equality because…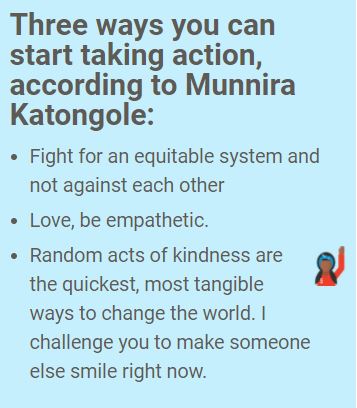 Millions of women and girls are being abused and killed every day, simply for existing in this white, patriarchal society. How can one not speak up for gender equality?
I'm an unapologetic, radical, Black feminist. Seeing young girls suffer and even die, completely unnecessarily, fuels my activism.
Social justice for all
Social justice benefits everyone. Injustice anywhere is a threat to justice everywhere. Every person should have their human dignity upheld. We are sick and tired of being abused and manipulated; we are human beings!
The challenge we continue to face is apathy. Empathy is wealth, empathy is power, empathy is unity.
The world as we know was built on the backs of women of colour and continues to be vivified by young women of colour. We are not asking to be listened to, we are not owed favours, we WILL have our rightful and due seats at the table.
"Young women of colour are the experts of their reality."
Young women of colour are the experts of their reality. We don't need your aid, we need your accountable solidarity.
Social justice is economic justice. Young girls have to have quality education and access to information, sanitary pads, nutritious food and healthcare services – these cannot be commodities.
Girls united for change and a more equal future
Climate change has illustrated the disparities faced by young women of colour. Climate change is telling us to change this exploitative system, which is poisoning the last crops that women of colour have to eat and depleting our water. We are at a breaking point!
There must be deep, just transition, politically informed by the voices and needs of all people, especially, the poor and vulnerable communities. We must prioritize funding clean energy and sustainable food. And, there must be collective ownership.
African youth make the majority of the world. We can't, especially now in the face of climate change, be excluded from policy-making settings Youth are now. Youth are the future.
To all the young girls of colour reading this: your grandmothers built the world, you have every right to take up space. Occupy, fill and cement – unapologetically. Be disruptive leaders.
Respect our existence or expect our resistance!
---
Munnira Katongole is a 17-year-old South African activist fighting for social change and climate justice. She is part of the South African Institute of International Affairs' Youth Policy Committee on climate.