UN Women supports girls and young women in Mali to pass high school exams and pursue their dreams.
Fatouma Kanta was just 16 years old when her family arranged for her to be married. But this was not what Fatouma wanted.
"Having a family is important to me – just as important as finishing school," she explained. "First I want to get a good job to earn my own living."
So she fled her home in Macina, a small village in central Mali and moved to live with her brother in the nation's capital, Bamako.
Although she was able to attend school, the fees were high and after Fatouma failed the national high school exam for the second time, her brother decided he no longer wanted to pay for her schooling.
Instead, he found her a job as a cleaner.
But Fatouma knew the importance of education.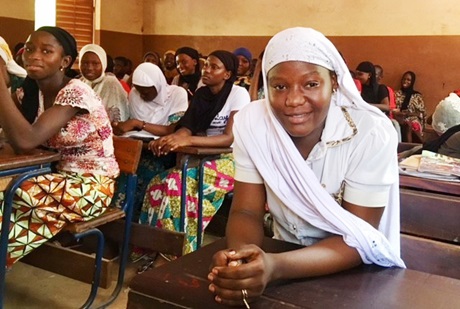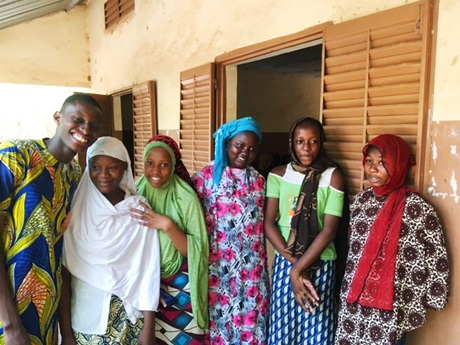 "This [cleaning] would have been a nightmare for me," she commented. "Leaving school without a diploma meant that I could only find a job as an unskilled worker for the rest of my life."
When Fatouma heard about an education program for girls and young women run by UN Women, she took the chance and visited the office in Bamako. "I didn't know where else to go. I thought UN Women was the only place where I could find help," she explained.
The level of education in Mali is one of the lowest across Africa. Although primary school enrolment is increasing, less than 37 per cent girls complete nine years of compulsory education, according to UNICEF data, and dropout rates for girls at the secondary school level is very high.
Often, parents do not have the financial means to keep their children in school. Girls are the first to be taken out of school and are expected to supplement their families' income by selling food or small items, taking care of their younger siblings and helping with housework or farming. Early marriage and early motherhood also push many girls out of school before they can finish.
As part of UN Women's education program, girls and boys in seven communities across Bamako attended a one-month intensive tutoring course to prepare for the national high school exams. As a result, 650 young girls, including Fatouma, passed their exam.
"Without this support, I might not have passed my third attempt," she said, proudly holding her diploma in her hands. "Now I can continue my studies. My dream is to become a midwife and to help other women."
Fatouma's success has also convinced her brother, Issa Kanta, of her potential. "In the beginning, I thought it was a waste of time to repeat the exams, but now my sister has so many options, and I am sure she will find the job she wants."
Next year, Fatouma plans to attend a college in Bamako, another step forward to reach her dream.