As the conflict in Ukraine intensifies and as evidence of the impact on women mounts, UN Under-Secretary-General and UN Women Executive Director, Sima Bahous, visited the Republic of Moldova from 8–10 April. She visited the Palanca border crossing and met with refugee women at placement centres, spoke with women's civil society organisations (CSOs) working on the front lines, and met with high-level government officials, parliamentarians and UN representatives to discuss emerging risks, efforts and responses.
During her first visit to the Republic of Moldova since becoming Executive Director of UN Women in September 2021, Sima Bahous underscored the importance of ensuring the safety and protection of women and girls fleeing the conflict in Ukraine.  
Between 24 February and 4 April, nearly 400,000 people have entered the Republic of Moldova from Ukraine. Women and girls account for 66 per cent of Ukrainians displaced in Moldova according to UN Women data based on information from the border police. Another research conducted by UN Women and the International Organization for Migration (IOM), coupled with a new UN Women rapid gender analysis in Ukraine, confirms that Ukrainian women are being disproportionately exposed to risks including harassment, sexual and gender-based violence and human trafficking.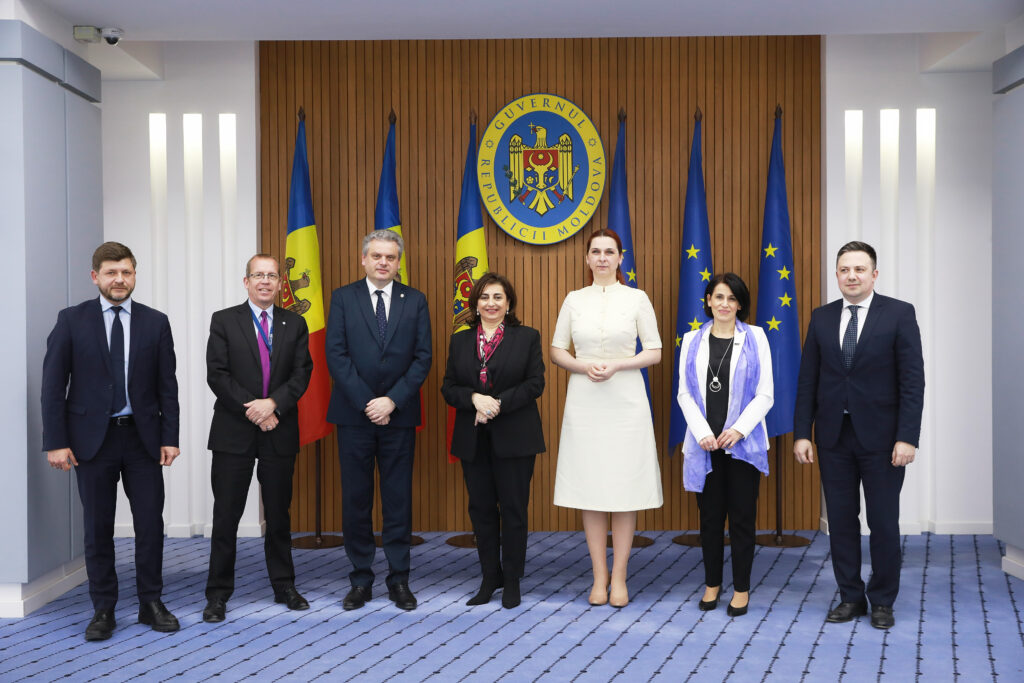 On the first day of her visit, while meeting with high-level officials, Bahous commended the Government of Moldova for its commitment to gender equality and for showing leadership in responding to the protection needs of refugees fleeing Ukraine. She discussed current and upcoming support, while underscoring the need to prioritise women's leadership in peace processes as well as to support their economic empowerment and livelihoods. 
"It is important to continue our strong partnership with the Government of the Republic of Moldova to advance gender equality, women's leadership and economic empowerment. As long as the refugee crisis continues, it will be important to prioritise the resilience of both the host and the refugee community women. I am impressed with the strong focus on gender equality in country and the advancements made on women´s leadership at the highest level of government," stressed Bahous.
Bahous also met with the UN Resident Coordinator to learn more about the assistance efforts coordinated by UNHCR under the Refugee Coordination Forum. UN Women and UNHCR co-chair a Gender Task Force established as part of the UN's humanitarian response, with 50 representatives of Government, the UN, international and local women's CSOs. UN Women also co-chairs the Prevention of Sexual Abuse and Exploitation Network, alongside UNHCR.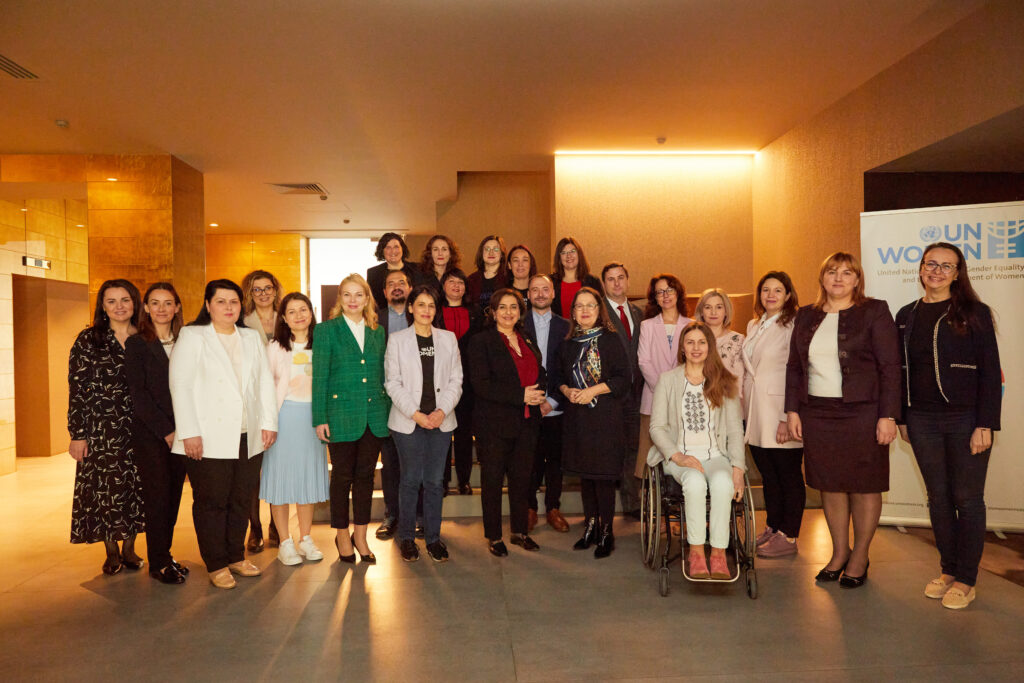 While meeting with Moldovan civil society organisations on 9 April, the Executive Director praised their immediate mobilisation and unconditional support to Ukrainian refugees. She reinforced UN Women's partnership with local CSOs and highlighted the need for their continued advocacy and cooperation, while vowing to listen to, and amplify, the voices of women's CSOs. Bahous also confirmed that after UN Women's advocacy for opening a special funding window through the UN's Women's Peace and Humanitarian Fund (WPHF), at least USD 2.5 million has been pledged so far to support women's organisations in Ukraine and Moldova, with the aim of reaching USD 10 million. 
The first contracts with local women's NGOs have been signed through the WPHF, namely for NGOs La Strada and the Women Law Center. Members of the national "Life Without Violence" coalition will engage in prevention and awareness-raising on sexual and gender-based violence, mobile service-delivery for women and girls and capacity-building so that at least four local NGOs will be able and fully equipped to respond to the most urgent needs of women and girl refugees.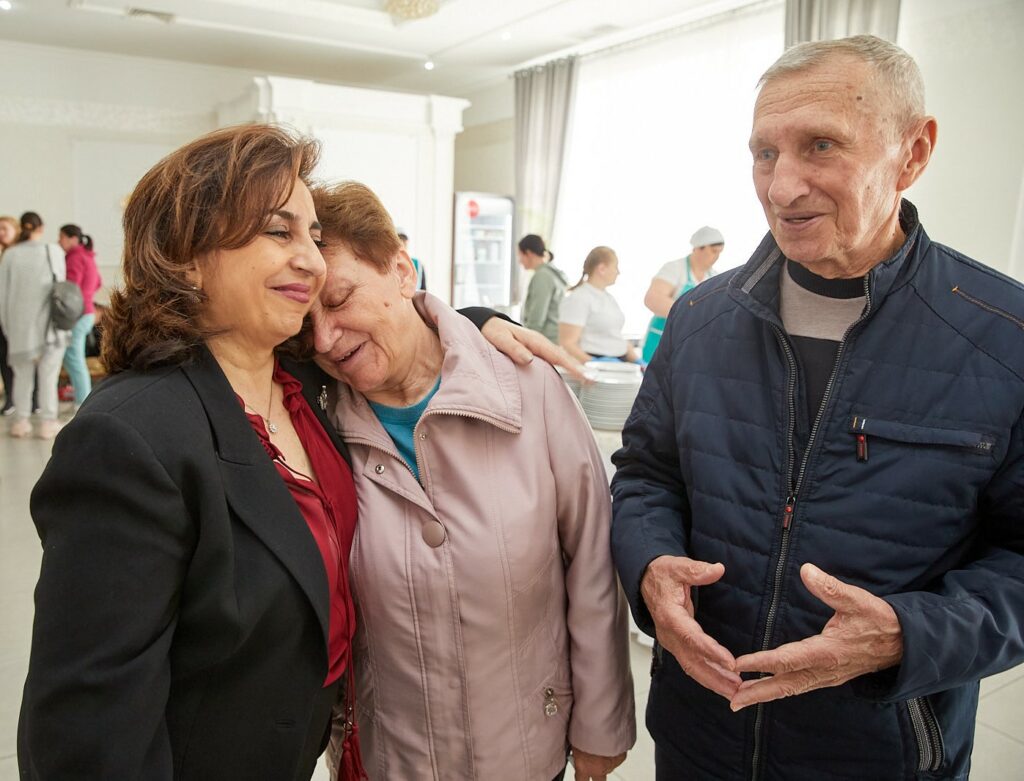 The mission also included a field visit to a temporary placement centre established in a tourist resort in the village of Costesti, 20 km from the capital. There, the Executive Director met with refugee women, children and the elderly, and heard several stories of survival and empowerment, including from the mother of a ballerina who can only practice through online courses, a refugee with disability, a university professor, and an 86-year-old couple. Bahous met with a young girl from Odessa, Tatyana, who told her about her dream of becoming of a doctor. She told the Executive Director that her studies were abruptly interrupted by the necessity to flee but that she and her colleagues were continuing their schooling online. "Tatyana, the young girl from the shelter in Moldova, must be supported and enabled to pursue her medical degree, and to be a part of the future of her country," said the Executive Director in her briefing to the UN Security Council a day after she returned from Moldova. 
To respond to the needs of refugees, Moldovan authorities have established or accredited more than 100 Refugee Accommodation Centres (RACs) across the country. As of 24 March, these centres have the capacity to host a total of 9,317 refugees and are currently hosting 4,115 refugees.
During her visit, Bahous also shared that UN Women has repurposed existing resources to provide immediate support to over 2,000 women and their children at RACs, in close cooperation with relevant ministries and women's organisations, with an additional 8,000 women and children expected to be reached in the coming weeks.
The Executive Director also visited the Palanca Border Crossing point from Ukraine into the Republic of Moldova, accompanied by the Moldovan Border Police. On Moldova's southern fringe, Palanca is one of the busiest crossings along the Ukrainian border, not far from the large Ukrainian city of Odesa. 
The crossing point offers refugees free hot food, transportation, SIM cards, medical assistance, accommodation, information and guidance. Authorities have put up tents, where refugees can stay for up to 72 hours, after which they are transferred to temporary accommodation centres in Chisinau and other localities.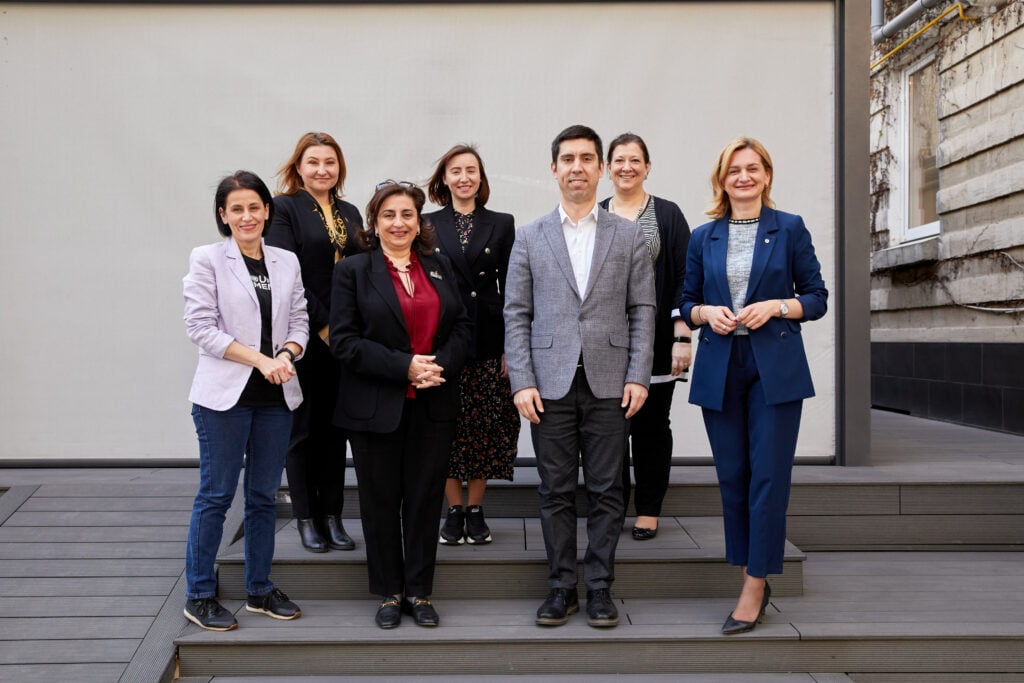 Bahous ended the second day of her mission by meeting the Deputy Speaker of Moldova's Parliament, Chair of the Standing Committee on Foreign Policy and European Integration, and other Members of Moldova's Parliament. They discussed ongoing and planned support to the Government to develop programming to advance women's leadership and governance, prevent violence against women and girls, and promote women's economic empowerment. Bahous reinforced UN Women's engagement and support for Moldova's refugee response. She congratulated parliamentarians for their remarkable achievements on gender equality legislation in 2021, including the ratification of the Istanbul Convention and provision of alternative childcare services. "These milestone achievements would not have been possible had Moldova not reached the highest ever number of women in its Parliament," said Bahous.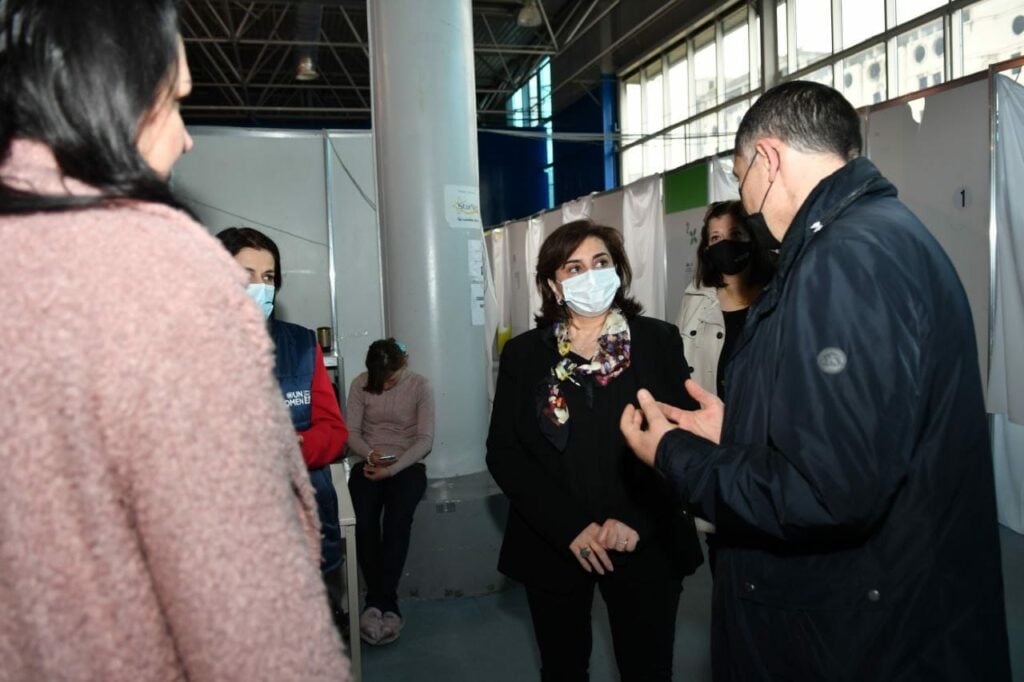 The Executive Director completed her mission on 10 April by meeting with UN Women Country Office staff and by visiting MoldExpo, a RAC managed by the Government of Moldova that has received more than 15,000 refugees. The centre provides up to 450 refugees with three hot meals per day, medical assistance, psychological assistance, education and extra-curricular activities for children, as well as information services for transiting refugees.
You can help address the escalating needs of women and girls in Ukraine and those who have had to flee to neighbouring countries.
Please donate today.