Marjan*, a 27-year-old Afghan single mother, goes to young bride's houses in the Afghan refugee community in the Khazana Camp in Peshawar, Pakistan, to help young Afghan and host community women get ready for their big day. She borrows the supplies needed for beautician services from family, friends, and the bride herself. "Through the UN Women supported Beautician Skills Training Course, I feel accomplished when I help young brides feel confident on their wedding days, and the fee helps me meet my household expenses," said Marjan.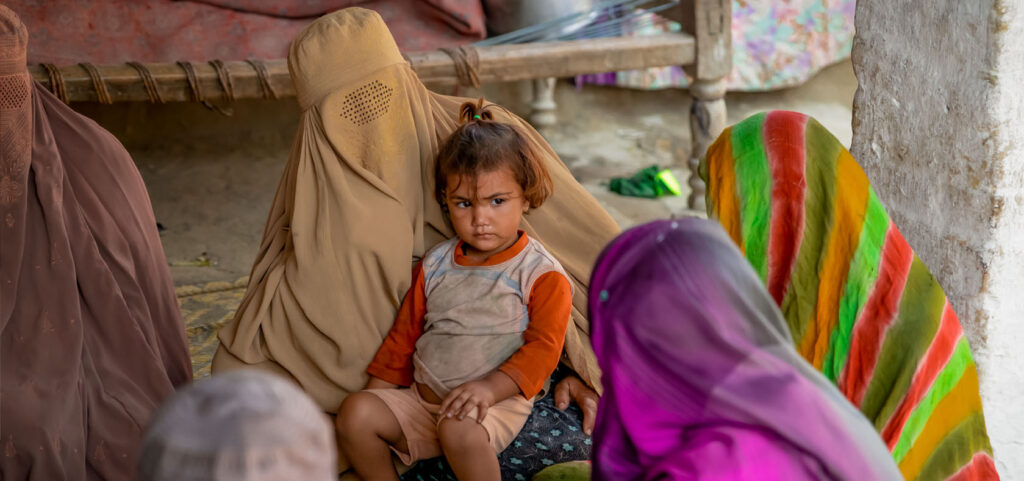 The 2021 takeover of Afghanistan by the Afghan Taliban displaced many Afghans to Pakistan, the majority of whom are women and children. Through the "Socio Economic Recovery of Displaced Afghan and Host Communities in Pakistan" project, UN Women, in partnership with CSO Pakistan Village Development Program (PVDP) responds to the emerging needs of the displaced community in Swabi and Peshawar, increases access to protection and livelihood opportunities and develop community platforms, and builds social cohesion for Afghan and host community women. Marjan is one of 300 beneficiaries.
Born in the Khazana Refugee Camp to Afghan parents who migrated there after the Soviet invasion of Afghanistan, Marjan grew up in the camp and was married to her cousin from Afghanistan at a young age.
"My husband became a drug addict and beat me up if I didn't bring him money for drugs," Marjan said. "It was a very difficult time in my life."
Despite the abuse, Marjan tried to make things work for the sake of her two young children. She was the primary caretaker, homemaker and the sole breadwinner, sewing clothes sporadically to make ends meet; while trying to help her husband get treatment. She decided to leave him a few months after the birth of her second child.
"I was fed up with the way my life was going. Luckily I had very supportive parents," Marjan said. "My father just wants me to be happy, and he welcomed me back into his home."
Since Marjan's husband returned to Jalalabad, Afghanistan in 2016, Marjan has been supporting her children alone and enrolled them in primary school. "My children's education is of the highest priority for me," Marjan said, describing how her sewing income was not enough as her children's expenses grew and inflation rose. "I jumped at the chance to take the 5-day beautician training course. Women from our community do not leave the camps much or go in public, but beauty parlor services are always needed where there are weddings. I was eager to increase my skills so that I could support my family."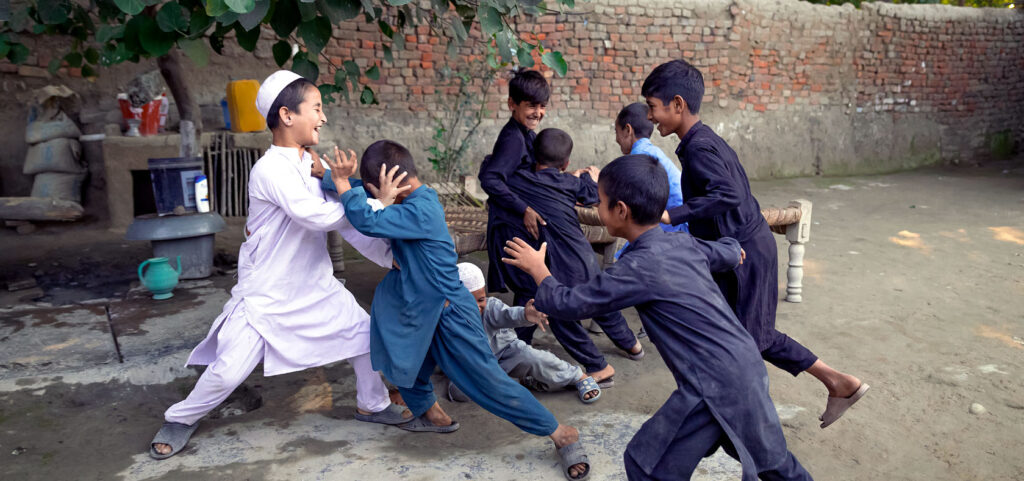 In addition to skills training programmes, UN Women and PVDP held cultural festivals to promote social cohesion and build community in the target areas. "There was a mehndi and hairstyling competition in the festival. I felt so much joy when I won two prizes," Marjan giggled shyly. During dialogues with the Afghan and Pakistani host community they discussed different perceptions that communities hold of each other. "We are all sisters and brothers. One of my best childhood friends is Pakistani, we grew up together. Most Pakistanis are wonderful, and even though some think that Afghans are here to steal their homes and take their jobs, I know that through dialogues like this they'll realize that we are just seeking refuge and safety here. We just need to sit and talk to one another, we have so much in common," Marjan said.
Beneficiaries were also trained in enterprise development, where they learned how to develop business plans and calculate income and profits. For Marjan, the session on the importance of self-dependence despite the challenges of gender-based violence struck a chord. Marjan plans to convert one of the rooms in her home into a beauty parlor, but does not yet have the money for the supplies she will need. "I need thread, mirrors, combs, and some makeup. Then I will be able to start my own business now that I have these skills. I can earn more profit from this than I did before, and then I will support my children's education," she said. "We just want peace so we can provide for our families."