In October 2020 the Quang Binh Province of central Vietnam experienced the worst floods it had seen in 41 years. The historic flood caused billions of dollars worth of damage across the region, with hundreds of thousands of houses, crops and aquaculture destroyed. This disaster compounded the difficulties from the pandemic already affecting people in central Vietnam.  
For flower farmer Le Thi An, she knew her family of six were about to face some very difficult times.
"The income of my family depends much on selling flowers, but our fields were all destroyed by the historic flood," she said. "I could not sleep well for many nights."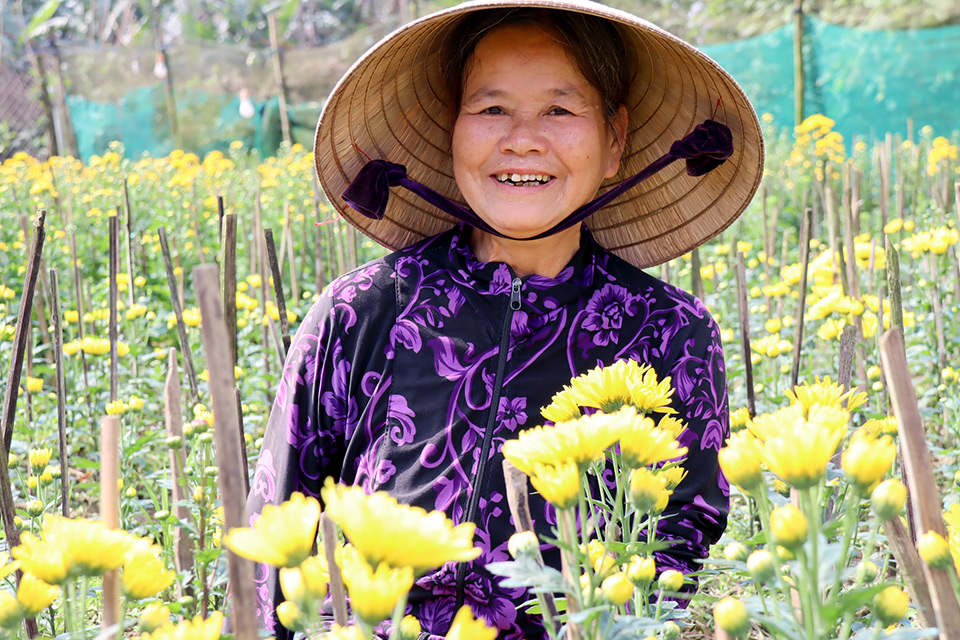 The impacts of these floods, compounded by the COVID-19 crisis, is felt hardest by women and girls.
"The floods and COVID-19 increased women's work burden, including unpaid care work and household chores like cleaning up after the flood, taking care of children and sick people during the social distancing time," says Elisa Fernandez Saenz, Representative of UN Women in Vietnam. "This situation reduced their chances of participating in other income-generating jobs, increased their vulnerability and makes them more likely to be left behind."
Tran Thi Quyt is another woman severely impacted by these floods. Quyt is disabled and the breadwinner for her family of four, also with disabilities. Like An, Quyt lost her entire income due to the heavy flood.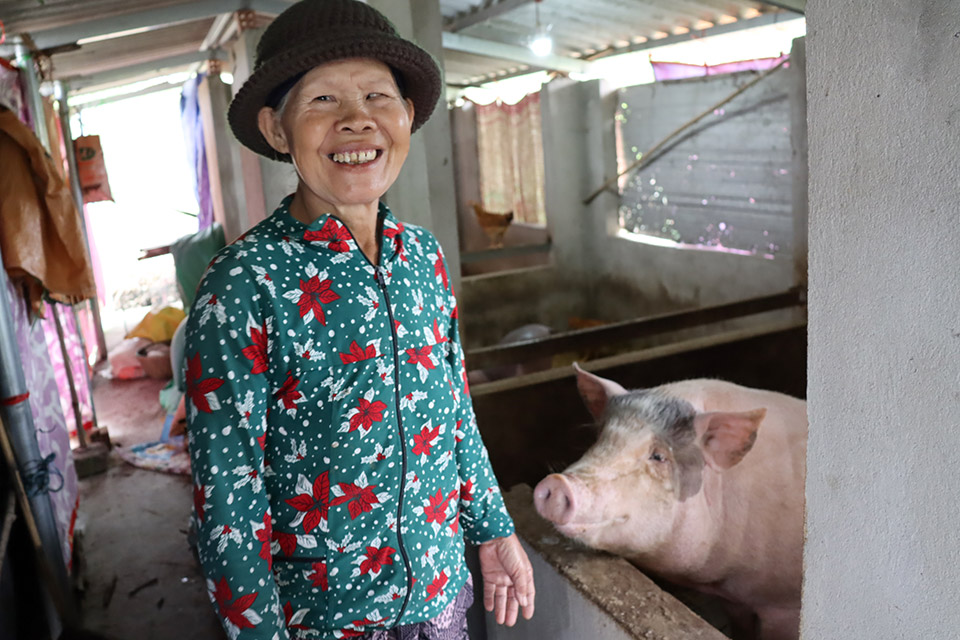 But with the help of cash grants from UN Women, An and Quyt have been able to build back their livelihoods and recover their resilience.  
"The money came at a very good time," says An. "It helped my family a lot in the difficult time. I used the money to buy flower cultivars and fertiliser. If everything goes smoothly, by March, the daisy fields can bring us 20 million VND (860 USD)."
314 vulnerable women-headed households from the flood affected areas received these cash grants, allowing them to buy seedlings, fertiliser, food and tools for the next farming season.
"With the support money I bought two piglets, some chickens and fertiliser," says Quyt. "I also received two trainings from Women's Union on how to raise them correctly to avoid sickness and get the highest price. I will use the money earned from selling the pigs and vegetables to build a new room for my elder son so he can get married. Last year he lost his job due to COVID-19 and we did not have money to do that."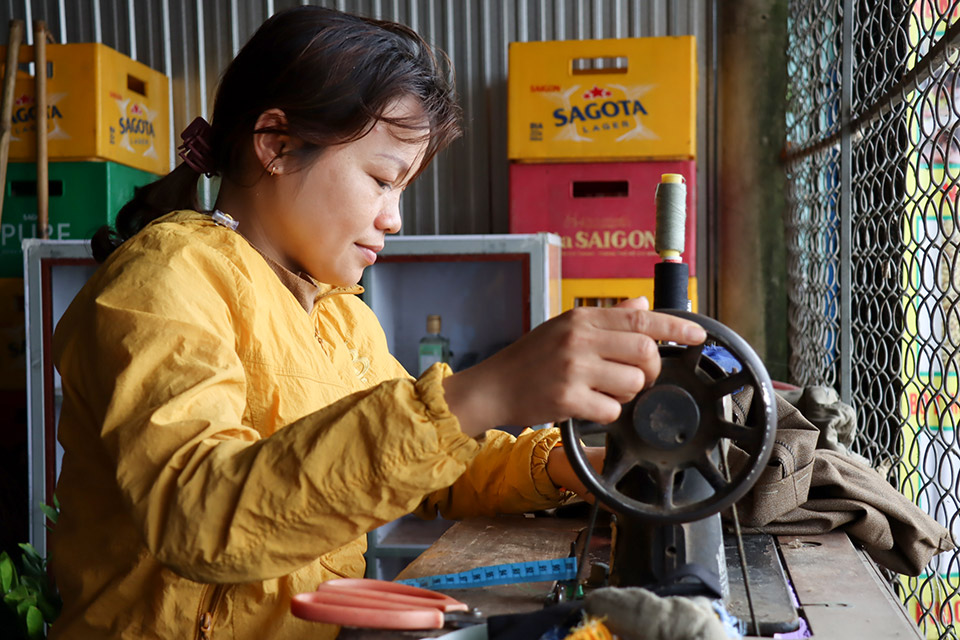 This project is also part of the Joint Response Plan of the United Nations in Vietnam in response to the damage caused by the flooding.
"This financial support is essential to vulnerable women," said Nguyen Thi Que Phuong, Vice Chairperson of Quang Tri Women's Union. "Women and families can buy seedlings, seed, fertilizer, food and other productive tools in time for the upcoming farming season. This will mitigate their suffering from the flooding."