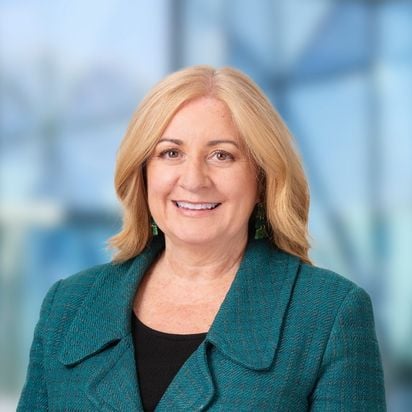 Contact Info
Carmel Mortell
Board Member
Carmel currently works full time as Victorian Chairman of KPMG and is a senior partner in KPMG's advisory practice.
As Victorian Chairman, Carmel has oversight of the 200+ partners and 3,400+ staff that reside in Victoria;  with responsibility for all Victorian client facing activities and major events.
Carmel has held a number of executive positions within KPMG. Carmel's advisory expertise is primarily within the finance, risk, governance and assurance domains of the banking and finance sector.  Carmel has also worked for the US and UK practices of KPMG.
Carmel has a strong passion and belief in equality and particularly the inequality representative in the government and corporate sectors from a lack of diversity in leadership. Carmel has implemented a number of diversity initiatives at KPMG and served as a member of the Diversity Leadership Committee. Carmel is also a director of Women Corporate Directors Australia Ltd and a founding member of the 30% Club in Australia.
Carmel's qualifications include a Bachelor of Business, Certificate of International Business and Executive MBA. She is a graduate of the Australian Institute of Company Directors, holds a Certificate of Public Practice from the Institute of Chartered Accountants in Australia and is a registered Company Auditor.