Having women in leadership is an essential part of achieving gender equality. This is why we are proud to be partnering with The University of Sydney Business School to recognise outstanding leadership through the UN Women Australia MBA Scholarship. 
Our partnership has made it possible for 19 inspiring leaders to undertake the MBA. Meet our newest recipients and see how you too can take your career to the next level.  
Article originally published on The University of Sydney website. 
Trailblazers in medicine and finance pursue further study
How did the pandemic spur two women leaders to further study? We sat down with Dr Kudzai Kanhutu and Katherine Passmore (recipients of the UN Women Australia MBA Scholarship) to discuss.
Dr Kudzai Kanhutu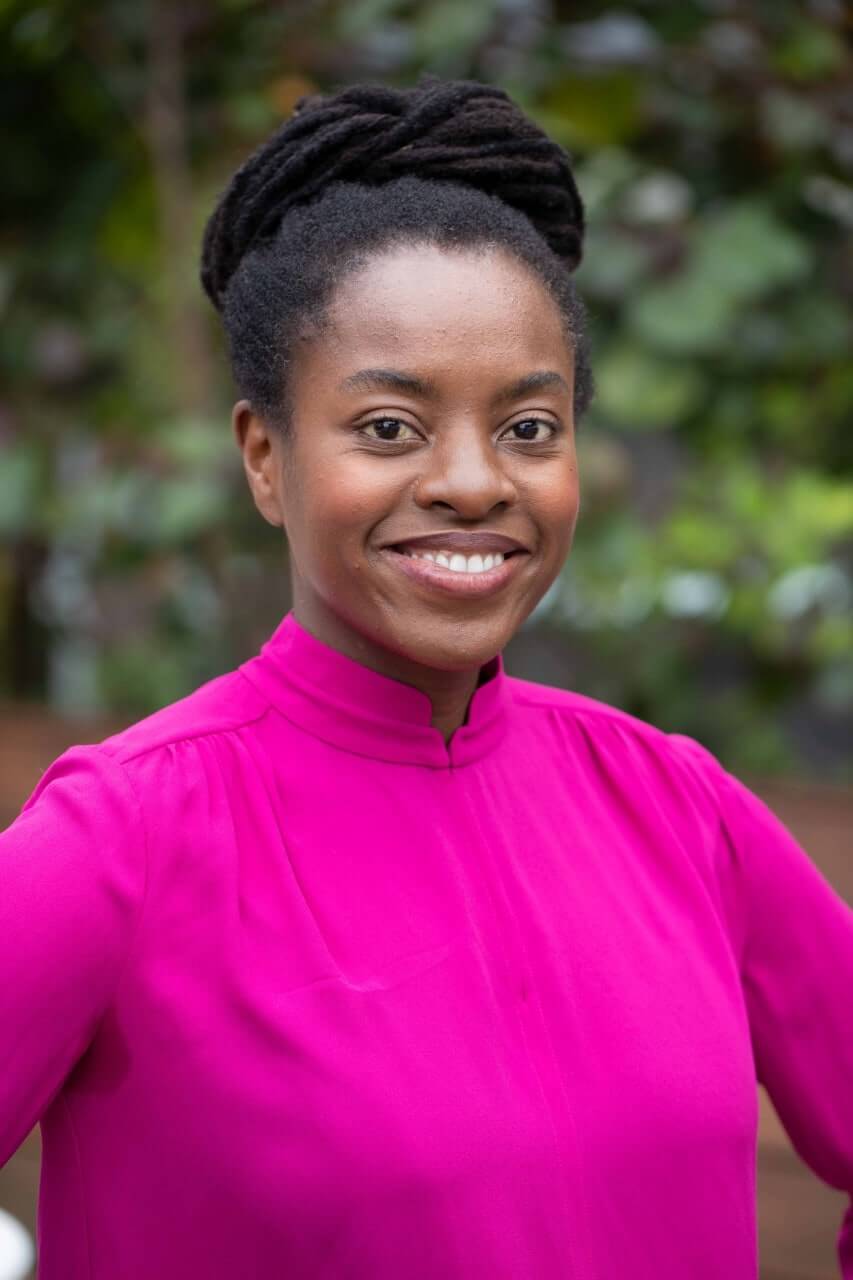 Dr Kudzai Kanhutu isn't one to say no to a challenge. As an infectious diseases physician at one of Victoria's largest hospitals (Royal Melbourne Hospital), she spearheaded the creation of the telehealth unit, giving patients greater access to specialist services via videoconference; an initiative that became critical during the COVID-19 pandemic. She also works in refugee health, board governance and as a science mentor for girls.
But when she was weighing up whether to continue with her multiple roles and pursue further study, she knew something had to give.
"I made the decision to give up one of my roles because I really wanted to give myself time to focus. The pandemic turned me into a pentathlete. Doctor, parent, partner, armchair epidemiologist and home school teacher," Dr Kanhutu said.
"Within reason you can bend and flex, but you can only do so much. It's a skill that doesn't come naturally, which I need to work at every day. People will applaud you for stretching yourself but it takes bravery to create time to focus.
Having just completed the first unit of the Global Executive MBA at the University of Sydney Business School, Kudzai said it's a decision she doesn't regret.
Professor Clinton Free, Academic Director of the Global Executive MBA, said: "The COVID pandemic has underscored the need for adaptive leadership in our health system.
"Empowering incredibly talented and thoughtful leaders like Kudzai is critical to building the future resilience of our hospitals. She brings incredible experiences and insights into our program."
Creating space for other voices
Whether it's in a doctor's consultation room or the boardroom, Dr Kanhutu is passionate about redressing power imbalances.
"It's a fault of our system that doctors just don't have enough time to answer all of the questions a patient might have. The power structure is heavily weighted against patients," Dr Kanhutu said.
"There's a lot of evidence to show women are often misdiagnosed in relation to illnesses including cancer and heart failure. Being the patient is one thing but coupled with the fact women are more likely to find themselves in carer roles, it can be extremely difficult to muster the energy to address their own needs."
Part of the solution to this problem is creating other routes to education and resources – like the telehealth unit Dr Kanhutu leads. The other part is redefining what leadership could look like.
Dr Kanhutu said the 'commander-in-chief' style of leadership could be a thing of the past.
"Instead of the superhero style approach, we need to embrace collaborative leadership. It's a lot harder to do but it's worth it," Dr Kanhutu said.
"The leaders who want to own a decision without taking onboard others' opinions are the ones who'll come out of the pandemic worse for wear. We need leaders who can admit doubt and actually consult with the community they're serving.
"We need to step back and think about the types of leadership we laud. Do we want to celebrate a leader who is running on empty? Or a leader who has the self-awareness to recognise they can't run at peak performance when the fuel tank is depleted?"
Katherine Passmore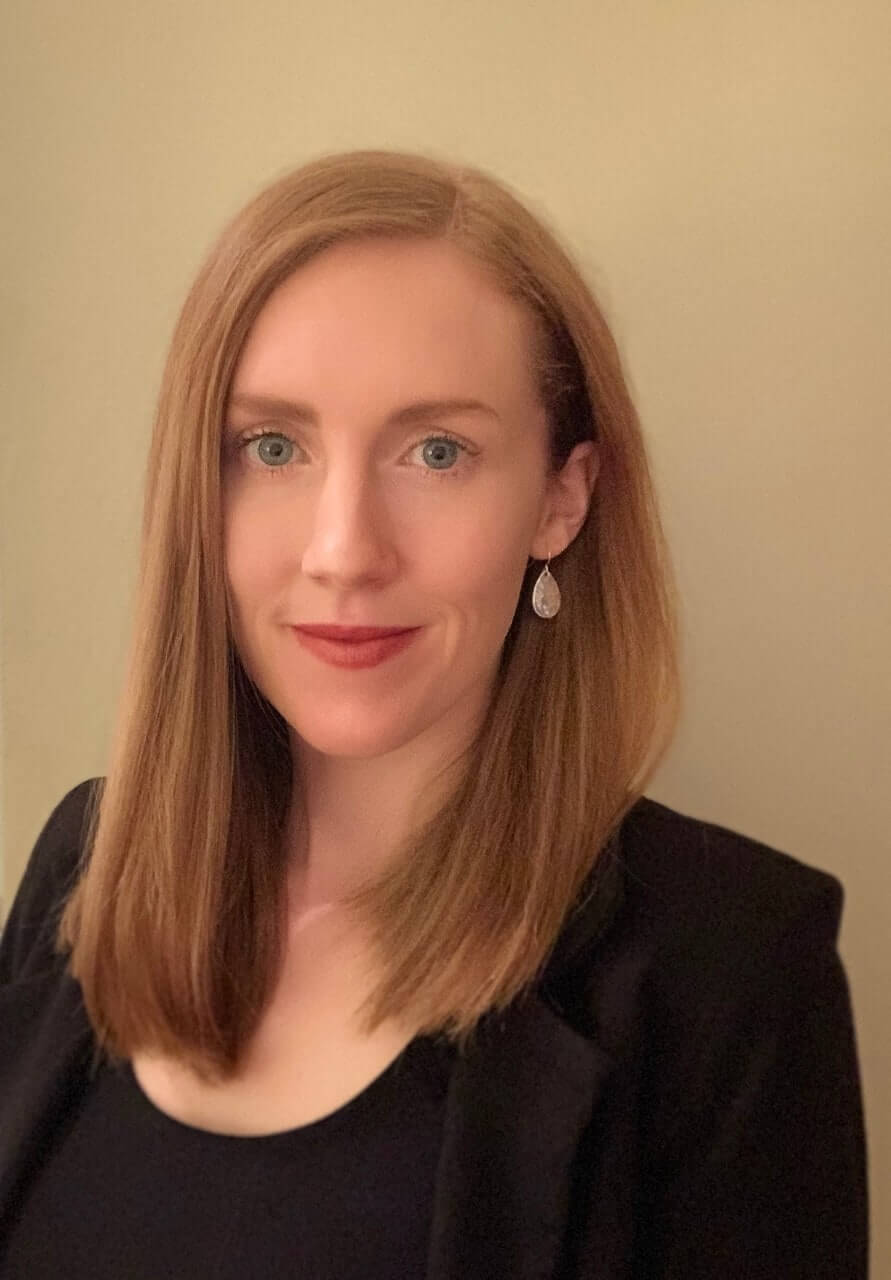 Katherine Passmore was pondering studying for many years before she applied for the UN Women Australia MBA Scholarship last year. But having moved from Sydney to Timor-Leste and then Solomon Islands for work, there were two major barriers; reliable internet connection and time.
"The silver lining of COVID-19 was that normally I'd be travelling around the Pacific once or twice a month. With international travel coming to a halt, I finally had the time to look at postgraduate study," Katherine said.
"I'd considered it a few times but access to a stable internet connection made the logistics of online study difficult. While there've been many downsides to the pandemic, it's also opened up an opportunity for me to finally study again."
After graduating from the University of Sydney with a Bachelor of Economics ten years ago, Katherine went on to work in private sector development as a consultant for the United Nations, Asian Development Bank and the Bank of Papua New Guinea. But her passion for advancing women's economic empowerment was sparked mostly by her family.
"I grew up around socially aware people. I am the youngest of six children, and from a young age my parents instilled in us the importance of caring for others. A lot of my family work in the medical field and in caring professions so their work is about social impact. I found my own way to contribute to social change and improve people's lives."
Boosting women's economic empowerment
"My work is all about poverty reduction and gender equality. Supporting women-owned businesses enables women to improve their livelihoods and that of their family and broader community. There's a real entrepreneurial spirit among people in Pacific nations," Katherine reflected.
She currently works across 14 different countries in the Pacific, helping banks cater to the needs of women through financial innovation. After one weekend in the Business School's MBA program, Katherine said she's already thinking about leadership through a different lens.
"When you spend all of your working life with the same people doing the same thing, which happens in many industries, you can get stuck in a certain mindset. I'm learning more about the type of leader I want to be, and how to think differently about solving problems so that I can create meaningful and sustainable impacts for the people I work with," Katherine said.
"Leadership isn't necessarily defined by your job title. I want to be a leader in my field, inspiring others and creating an environment where everyone feels empowered to do their best. I'm excited to put these skills into practice and bring other women in my organisation along for the journey."
Register your interest to apply for the UN Women Australia MBA Scholarship. Applications close 10am Monday 19 April 2021.