How do you balance your work in technology with your passion for humanitarian causes and mental health advocacy?
My background in Product Management has been complimentary to my role with Australia for UNHCR. I had the honor of working with the Australia for UNHCR team on initiatives that utilise my digital strategy and innovation experience. Some of the time it took the form of providing board altitude input into strategy and direction, at other times it involved making myself available to the team and contributing my skills directly to projects. One of the most exciting projects I am involved in is the Leading Women Fund, which is a leadership program for women leaders in Australia to connect with each other and with refugee women through the Connecting Worlds App.
How do you think companies can promote gender equality in the workplace and create a more diverse and inclusive culture? 
It needs to be a multi pronged approach.  It starts with the recruitment process. For example we need to create fair and equitable recruitment and hiring processes by focusing on creating an upper funnel pool of potential candidates that includes a good mix of folks from underrepresented categories to begin with. 
One way that I have seen it be successful is to dedicate the first few weeks of the recruitment process to sourcing candidates from underrepresented groups. Then it's about ensuring job descriptions are using gender-neutral language, and implementing a diverse interview panel. 
An example of role advertisements is to add a statement to the effect that candidates are welcome to throw their hat in the ring even if they don't tick every box in the role requirements. We have done this to help women feel comfortable to apply as we had learnt that women are generally more likely to only apply when they feel that they tick every box. We hire for learning agility, and what we think a candidate is capable of, not just the skills they already possess. 
The other area to look at is employee remuneration, engagement and cultural experience. This includes things like offering equal pay and benefits such as parental leave, flexible work arrangements, and opportunities for career advancement as well as creating a  culture of inclusion by setting the tone from the top on the importance of balanced teams and a zero-tolerance approach for discrimination and harassment.
How can technology and innovation be leveraged to promote gender equality and bridge the gender gap?
Technology can be a powerful tool to support gender equality. Young girls are subjected to technology from a really young age, it is about how we harness that interest in early education to make them interested in how that technology was built. It is about promoting women and girls participation in STEM – we can use technology to encourage careers in STEM through programs that cater to women in the form of hackathons, coding days that provide coding and computer science education to girls and women from diverse backgrounds. 
Another is online education platforms that offer university degrees for developing countries, where they may not be able to access education easily. 
How can we encourage and support more women to pursue careers in STEM fields?
I think it starts by first understanding the reasons behind why they are not pursuing these careers.  
Firstly there may be social pressure to select a non STEM field as the technology space may be seen as male dominated. Some girls may grow up learning through societal representation that they should aspire to a certain role and not another. It is deep seeded in our society, and something we want to break. 
We need to have a larger presence in primary school of a STEM focus, and specifically aimed at girls. If we continue to create technology without women behind them, then the design and feel of the product will continue to not cater to women. 
Also promoting role models and highlighting a diversity of female representation would help women and girls see that they can access mentors and coaches to provide guidance, but also to be able to see themselves playing a role in technology. 
Unconscious bias in the hiring and promoting space also contributes and we can take steps I mentioned above to address these. 
Also, women and girls who are genuinely not interested in the STEM subjects can still play a role in Technology; I am an example of such a case where I didn't excel in programming but have enjoyed a career in product management. Technology roles are varied and while engineering is an amazing path, there is also design, research, marketing and many other roles that women can choose. 
What message do you have for women and girls around the world in celebration of International Women's Day?
This International Women's Day my thoughts and prayers are with the women and girls of Afghanistan who are facing unimaginable challenges related to their basic human rights to education, work and participation in society. 
Discover More About Zoe (Zaheda)
Zoe (Zaheda) Ghani is a Product Management Leader at Atlassian, Author of Pomegranate & Fig, A4UNHCR Ambassador and a RACS NSW board member.
Zaheda Ghani and her family arrived in Australia from Afghanistan as refugees in the 1980s. At nine years old Zaheda, also known as Zoe, handwrote her first novel using a HB pencil, in a scented diary with a lock and key. The heart of what she wrote back then developed over many years to become Pomegranate & Fig, which was shortlisted for the Richell Prize for Emerging Writers.
Zaheda was also a recipient of the Western Sydney Emerging Writers Fellowship. Zaheda served on the board of Australia for UNHCR, the private sector partner of the UN Refugee Agency from 2017 to 2021. She is now an Ambassador for Australia for UNHCR & a board member of RACS NSW. In 2023 she was awarded an Honorary Doctorate of Science from Edith Cowen university for being a champion of humanitarian causes and positive change in diversity and inclusion.
Zaheda works as a Product Management leader in Technology at software company Atlassian and has held previous roles as CTO/CPO of THE ICONIC and technology leadership roles at Yahoo! & News Corp.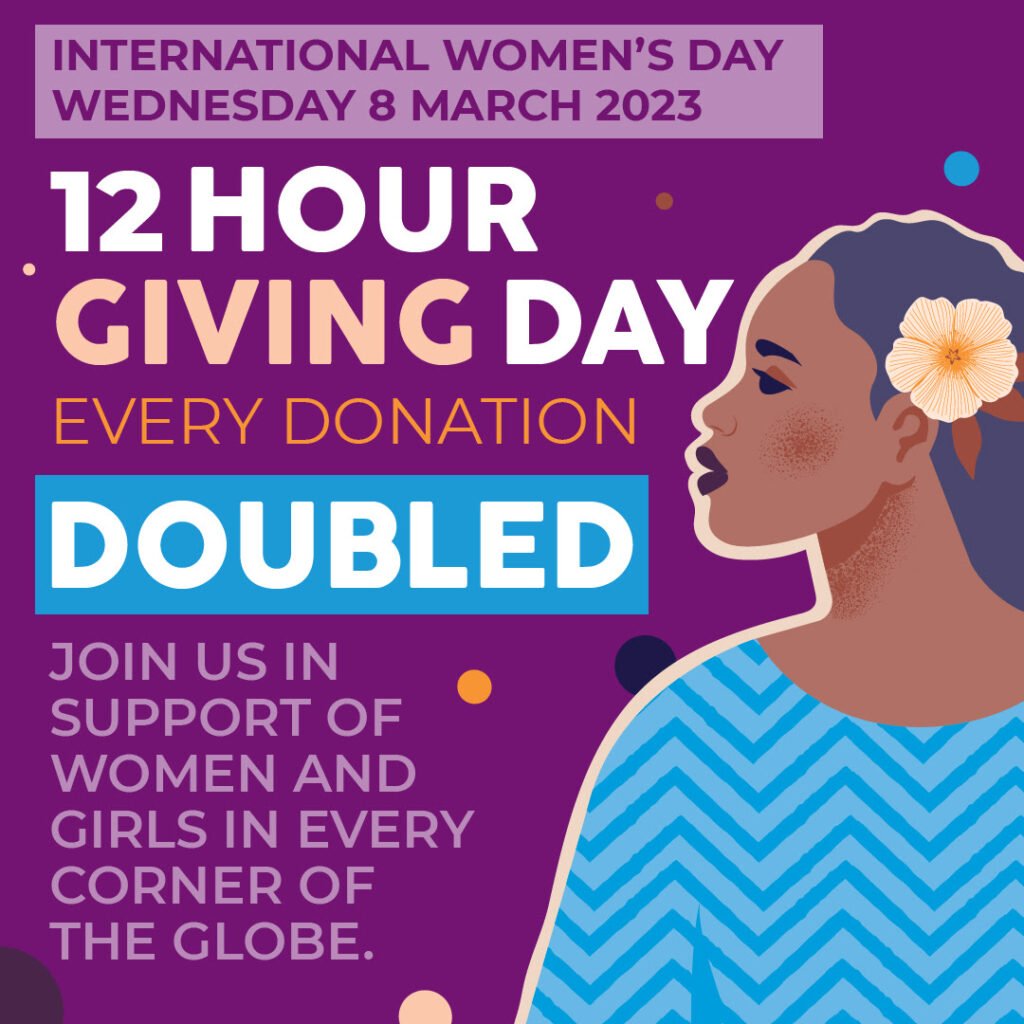 This International Women's Day, join us in supporting women and girls in every corner of the globe when they need us most.
From 8 am to 8 pm on Wednesday, 8 March, every dollar you give will be DOUBLED by our generous match donors.
You will be helping UN Women continue their work in over 100 countries, running vital programs to ensure women and girls everywhere can lead, learn, earn a decent income, and live a life free from violence and discrimination.