How do you think companies can promote gender equality in the workplace and create a more diverse and inclusive culture?
I think an important step is distinguishing between technical equality and substantive equity in the workplace, between genders but also in any other areas of diversity among employees. A quote that I heard recently really resonated with me in this area – equality is the end goal to which we all aspire, but equity is the means we use to get there. 
I also think gender inequality is an issue for both genders – women supporting women as opposed to competing is so crucial to promote, but harnessing the power of male feminists in the workplace is also impactful. Finally, I think any kind of change happens gradually and not everything can happen at once so I think creating a safe space for feedback, trial and error and consultation between leadership and employees to build that culture together is vital.
How can technology and innovation be leveraged to promote gender equality and bridge the gender gap?
I think technology and the digital landscape can really help amplify voices that might not otherwise be as loud. Workplace dynamics can be complex and technology can be such an aid to communication and progress. I also think the ability to work remotely (and the world's renewed adaptability to doing so) is a huge step forward for flexible workplace arrangements that have previously hindered women, in particular, in being able to balance family planning and responsibilities with their work.
How can we encourage and support more women to pursue careers in STEM fields?
Visibility is so important, so helping amplify the stories of successful and interesting women in STEM goes such a long way. If you can't see role models or people in whose footsteps you wish to follow, it's so much harder to imagine a pathway for yourself in a particular industry or field. Networking events, public talks, any forum where women in STEM can hear from others, build their respective villages, source new opportunities are so powerful.
What do you hope Australia will take away from "IWD Cracking the Code theme"?
I hope it's interpreted as a reminder that so many things are the way that they are simply because they "always have been" and it's on us to break those cycles and forge new "codes" for how we do things. It's an invitation to act, to be active and I love that encouragement in a theme.
What message do you have for women and girls around the world in celebration of International Women's Day?
Every day should be International Women's Day, so as much as you can, take the messages, energy, connections and excitement you experience today into every other day of your life.
Discover More About Sarah
Sarah Davidson is a well-known entrepreneur, TV presenter, podcast host, author and influencer from Australia. An ex corporate lawyer, Sarah co-founded and sold popular wellness brand, "Matcha Maiden," before moving full time into media.
Through her personal platform, Spoonful of Sarah, Sarah shares her journey of pursuing a healthier lifestyle, focusing on topics such as wellness, travel, and entrepreneurship. Her blog has gained a large following and has been recognized as a finalist for the Blog of the Year award in the Australian Cosmopolitan Women of the Year Awards.
In addition to her work with Matcha Maiden and Spoonful of Sarah, Sarah is also a co-founder of the podcast "Seize the Yay," where she interviews a range of guests about their passions and journeys to inspire listeners to pursue their own dreams.
Overall, Sarah is known for her positive attitude, entrepreneurial spirit, and dedication to promoting wellness and self-care.
Connect with Sarah
Website: www.spoonfulofsarah.com
Instagram: @spoonful_of_sarah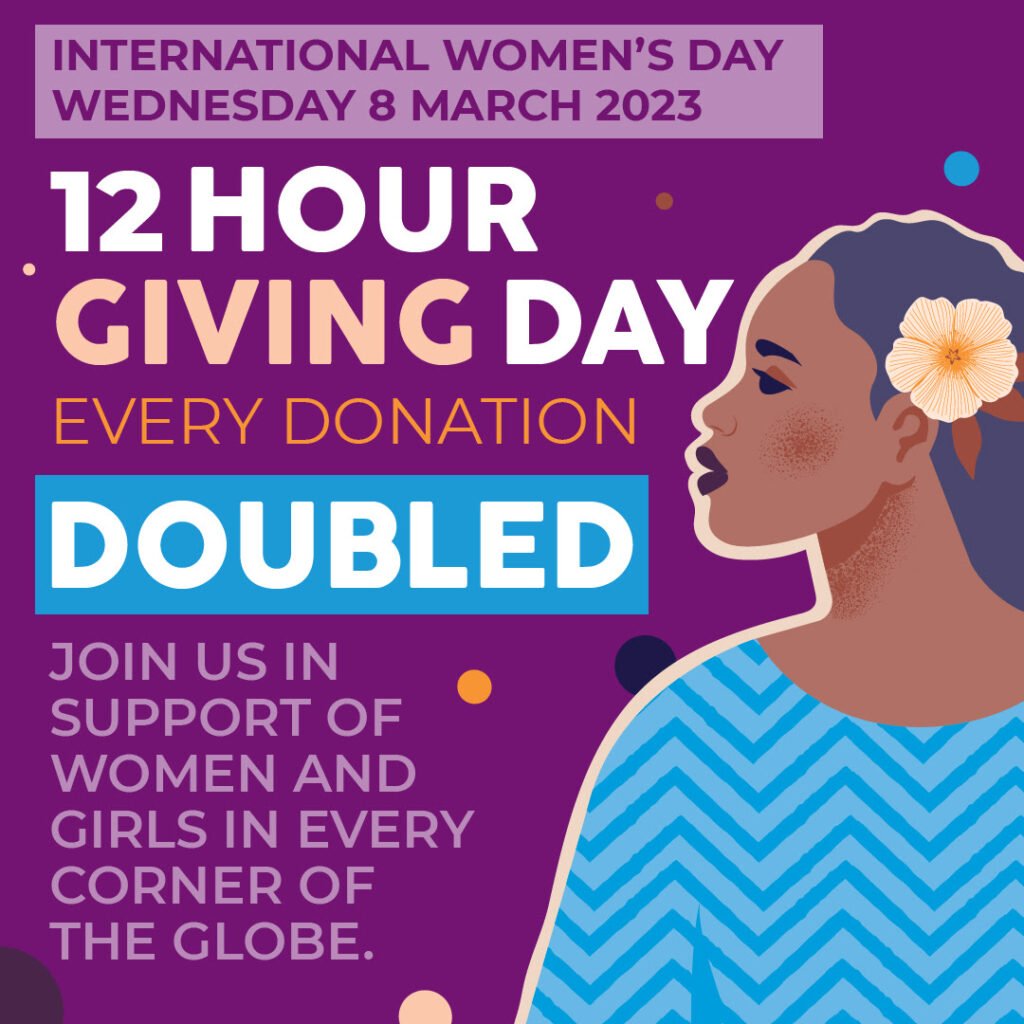 This International Women's Day, join us in supporting women and girls in every corner of the globe when they need us most.
From 8 am to 8 pm on Wednesday, 8 March, every dollar you give will be DOUBLED by our generous match donors.
You will be helping UN Women continue their work in over 100 countries, running vital programs to ensure women and girls everywhere can lead, learn, earn a decent income, and live a life free from violence and discrimination.