How do you think JSHealth contributes to the conversation about women in STEM?
JSHealth is a female-founded and run business and it's very important to me that women are championed at all levels, whatever their role. JSHealth Vitamins is built on trust and care, and central to this is the science and research behind every decision we make when formulating.
I am extremely passionate about nutrients and research. It's incredibly important to me that the community understand this part of the brand as much as possible. Science is so incredible, and I truly am happiest when I'm reading about recent research and studies and talking about formulations. Once I start, it's hard to stop! Since knowledge is power, we always aim to educate as much as possible to empower our community around the health choices they make.
How do you think companies can promote gender equality in the workplace and create a more diverse and inclusive culture?
My sisters and I have been brought up to believe we can do anything – we all own and run our own businesses. I believe a diverse workplace is a strong workplace because the more ideas and perspectives, the better the output. Although we have grown so quickly, JSHealth is still a relatively new business. We are still learning and working every day to try and find new and better ways to do things and make sure we're building an inclusive and diverse global team. Our most recent hire has been a head of people and culture as we recognise how critical it is.
We believe in focusing on each individual employee's strengths and celebrating what makes them unique. Every single person brings so much skill and personality to the team – and I am beyond grateful to be able to share the journey with such an incredible group of human beings.
How can technology and innovation be leveraged to promote gender equality and bridge the gender gap?
Anyone who follows me on Instagram will know that I am an open book and communicating with my community is something I hold very close to my heart. JSHealth started out as a private blog about me candidly sharing my own story and struggles in the hope it might help others. Very quickly I realised the power of using technology to communicate, and the responsibility of anyone with a platform to use it wisely. I think after the few years we've all experienced with lockdowns and isolation periods, the power of technology to connect communities has been magnified more than ever before and will continue to play a critical role in promoting equality – whatever form.
How can we encourage and support more women to pursue careers in STEM fields?
I believe you can't be what you can't see. I grew up around incredible women pursuing their passions and turning them into successful businesses (my grandmother Dolly owned a famous millinery store in South Africa until she was well into her nineties!). By celebrating and giving platforms to women blazing career paths in STEM, it shows young girls through to women at any stage of life that they can do it too! I think we have come a long way, but there is still so much work to be done.
What do you hope Australia will take away from the IWD "Cracking the Code" theme?
I hope it makes people stop and think. Think about those around them and those they look up to. I hope it encourages people to challenge existing stereotypes, and I hope it might even be the catalyst that some women need to believe they can and to take the leap into following a dream.
What message do you have for women and girls around the world in celebration of International Women's Day?
My mantra has become something my grandmother always tells me – I call on it often when I feel like the mountain is just too steep. She says: "Box on Jess. Just keep boxing." With it she means if you just get up every morning and put one foot in front of the other and just keep pushing forward. Just keep boxing. I love it.
What are some of the key issues and challenges facing women globally that International Women's Day seeks to address?
Systemic and generational bias is very deep and very complicated. International Women's Day is always a great reminder to everyone to challenge even their own bias, but it's something that goes so beyond the day. I feel so much hope for the future, for our children and grandchildren who are growing up learning equality and mindfulness unlike any generation before.
How do you think STEM education can be made more accessible and appealing to a diverse range of students?
I think it's already so much more appealing. STEM education, especially at a really young level, is so FUN! Access to education is something that we, as a community, need to keep fighting for – especially for those groups who are marginalised, often go unheard or feel they can't speak up.
Best-selling health author, and the founder of beloved wellness empire JSHealth and JSHealth Vitamins
Jessica Sepel is an Australian health author and business woman.
She is the founder of the incredible JSHealth, a purpose-led brand that encourages people to give up dieting and extremes in favour of a balanced, sustainable lifestyle – to ultimately achieve the health, happiness and confidence she believes everyone deserves. As an innate extension of this, the globally-loved JSHealth Vitamins brand offers nutrition and lifestyle advice, supplements, and topical vitamin-infused skincare and haircare to support her community on their wellbeing journey. Sepel has also authored multiple best-selling books on nutrition and holistic wellness, including The Healthy Life and Living the Healthy Life.
Jess' approach to nutrition emphasises the importance of whole, unprocessed foods and a balanced, intuitive eating approach. She encourages individuals to focus on nourishing their bodies with real foods and to avoid restrictive diets and strict eating habits. Sepel also stresses the importance of indulgence (in moderation), self-care, rest, quality sleep and stress management as important factors that allow people to truly thrive and embrace their best life.
Through her blog (which started the movement over a decade ago), the JSHealth App, her books and social media presence, Jess has gained a huge following around the world, inspiring positive change in the lives of so many. She is recognized as a leading authority in the field of nutrition and wellness. Sepel has been featured in numerous media outlets, including Forbes, Vogue, and The Sydney Morning Herald for her incredible contributions to nutrition, health and wellbeing.
Connect with Jess and JSHealth
Website: jshealthvitamins.com
Instagram: @jshealth & @jshealthvitamins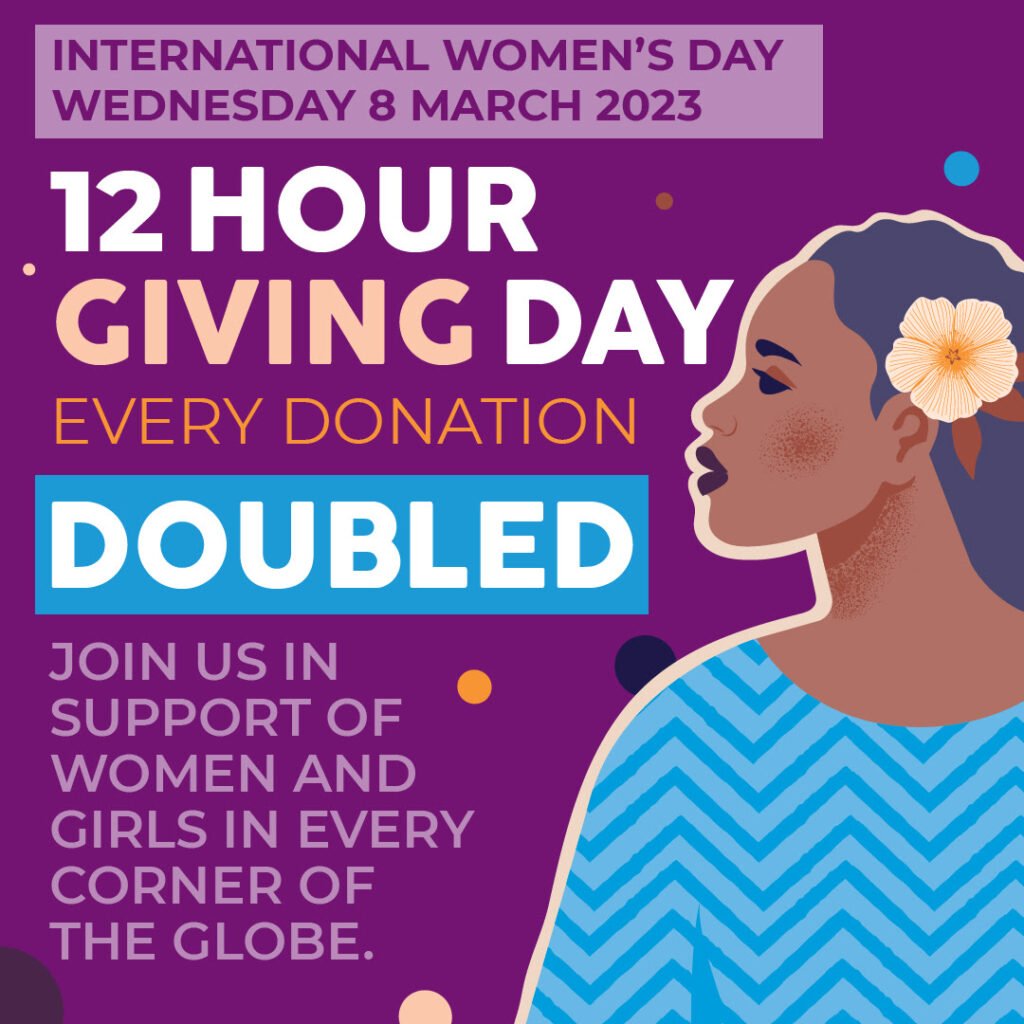 This International Women's Day, join us in supporting women and girls in every corner of the globe when they need us most.
From 8 am to 8 pm on Wednesday, 8 March, every dollar you give will be DOUBLED by our generous match donors.
You will be helping UN Women continue their work in over 100 countries, running vital programs to ensure women and girls everywhere can lead, learn, earn a decent income, and live a life free from violence and discrimination.