To celebrate International Women's Day, we reached out to some of Australia's inspiring women leaders to discuss the importance of this year's International Women's Day theme, Cracking the Code: Innovation for a gender equal future. 
How do you think Female Founder World contributes to the conversation about women in STEM?
We're big on telling stories online (hey, we're a media company!). And because you can't be what you can't see, the stories we share with our community are about women from every possible background and how she's building a successful business. Like Nathalie Walton who scaled an app for expectant mothers to over 500,000 users, or Communia founder Olivia Deramus who felt isolated and silenced after experiencing sexual assault in college, and went on to build a supportive social media network. 
What do you see as the future of STEM, and what skills and competencies will be most in demand?
There are thousands of founders in our community, and right now most of them are talking about one thing: AI. New artificial intelligence platforms are shifting the way business owners are thinking about everything from how they create marketing content to who and how they hire. Prompt engineering skills, and simply being able to navigate AI tools expertly, will become valuable skills across most fields—even if you don't work in tech. 
How can we encourage and support more women to pursue careers in STEM fields?
Let's spotlight diverse women and girls in STEM and give others role models they can identify with, and who will expand their beliefs about what is possible.
What message do you have for women and girls around the world in celebration of International Women's Day?
Women from all backgrounds and experiences come to the Female Founder World community and build businesses that are changing their lives and the world across all sectors, from tech to consumer products. 
We've seen a teen build a multi-million dollar beauty business from her parents' spare room and a grandmother's patented product grow into a seven-figure startup. There is no singular mold defining what an entrepreneur looks like, sounds like, or even what their professional background might be. So drop the stereotypes and limiting beliefs they're only slowing you down.
Discover More & Connect with Jasmine
Website – www.femalefounderworld.com
Instagrams – @jasminegarnsworthy and @femalefounderworld
Discover More About Jasmine
Jasmine Garnsworthy is a writer, entrepreneur, and advocate for women in business.
She is the creator of Female Founder World, a global platform that supports and empowers young women and girls in entrepreneurship.
Through her work with Female Founder World, Garnsworthy is committed to advocating for young women and girls who are interested in pursuing entrepreneurship. She provides resources, support, and mentorship to help them turn their business ideas into reality. Garnsworthy's work has been widely recognized, and she has been featured in Forbes, Fast Company, and other media outlets for her contributions to the world of business and entrepreneurship.
Prior to launching Female Founder World, Garnsworthy worked as a fashion and beauty editor at various publications, including InStyle and POPSUGAR.
She also worked as a consultant for UN Women, focusing on gender equality and women's empowerment.
In 2017, Garnsworthy founded The Buff, a clean beauty brand emphasising sustainability and transparency. The Buff was inspired by Garnsworthy's personal struggle with hormonal acne and her desire to create an effective and environmentally conscious skincare line. The brand quickly gained a following and has been featured in numerous publications, including Vogue, Harper's Bazaar, and Allure.
Connect with Jasmine
Website – www.femalefounderworld.com
Instagrams – @jasminegarnsworthy and @femalefounderworld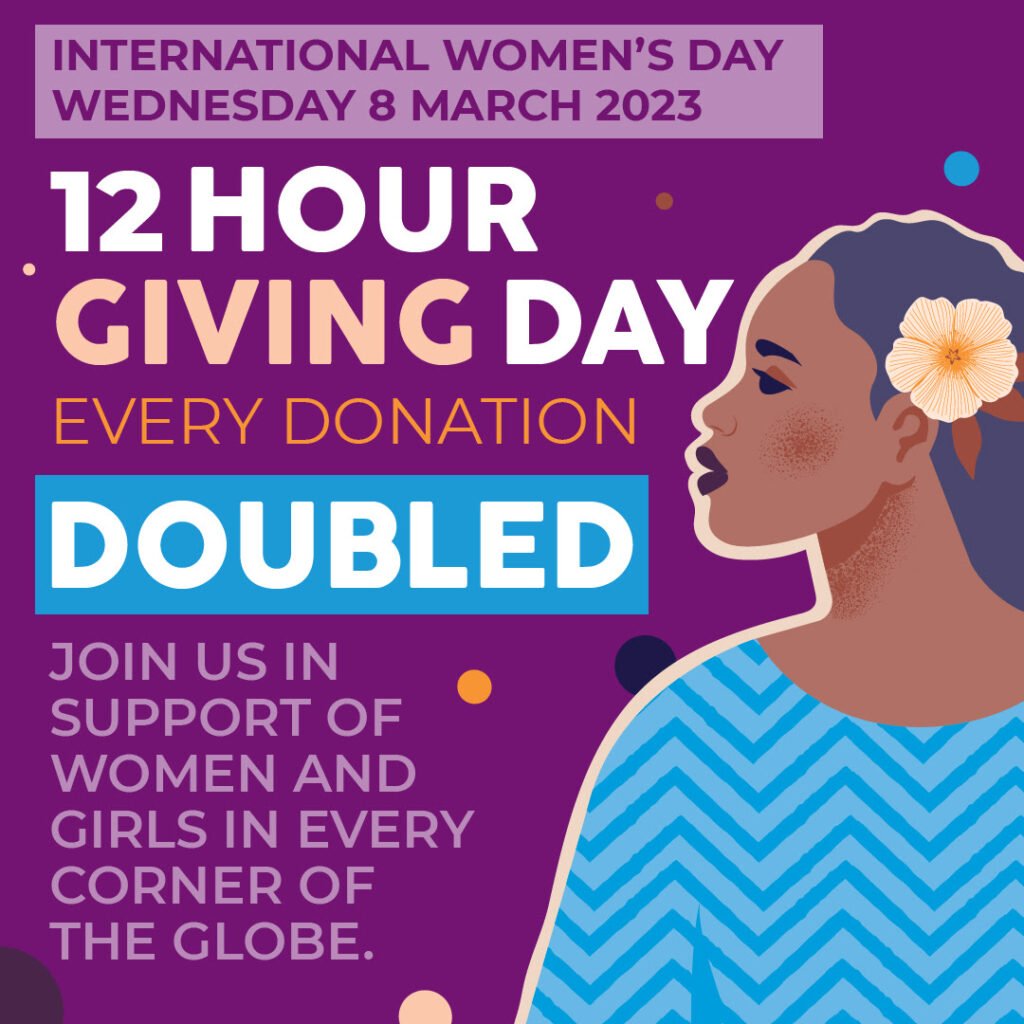 This International Women's Day, join us in supporting women and girls in every corner of the globe when they need us most.
From 8 am to 8 pm on Wednesday, 8 March, every dollar you give will be DOUBLED by our generous match donors.
You will be helping UN Women continue their work in over 100 countries, running vital programs to ensure women and girls everywhere can lead, learn, earn a decent income, and live a life free from violence and discrimination.