Women's rights and gender equality are taking centre stage in 2020.
Twenty-five years since the adoption of the Beijing Declaration and Platform for Action—a progressive roadmap for gender equality—it's time to take stock of progress and bridge the gaps that remain through bold, decisive actions.
This year's theme for International Women's Day (8 March) is, "Generation Equality".
The Generation Equality campaign is bringing together people of every gender, age, ethnicity, race, religion and country, to drive actions that will create the gender-equal world we all deserve.
Together, we want to mobilise to end gender-based violence; we are calling for economic justice and rights for all; bodily autonomy, sexual and reproductive health and rights; and feminist action for climate justice. We want technology and innovation for gender equality; and feminist leadership.
Small actions can have big impacts in making this vision a reality. On International Women's Day, join #GenerationEquality and become part of the movement.
Statement for International Women's Day by Executive Director Phumzile Mlambo-Ngcuka
In her statement for International Women's Day (8 March), UN Women Executive Director Phumzile Mlambo-Ngcuka highlights 2020 as the year for gender equality and calls on everyone to tackle the persistent barriers against gender equality.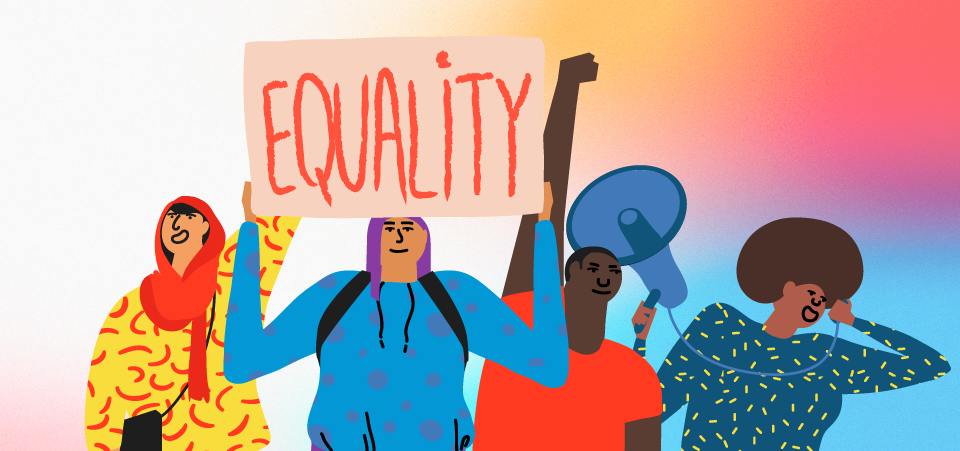 From the Liberian women's sex strike paving the way for peace to the Icelandic "Women's Day Off" demanding economic equality to the global impact of the #MeToo movement, history has taught us that change can happen through collective activism. Generation Equality brings you 12 Small Actions with Big Impact for Generation Equality that you can take every day.
Around the world and through the decades, we have all shared in the global struggle for gender equality. Regardless of our age, country, background or gender, the fight for equal rights has collectively defined our lives and we must take action together to achieve it. This International Women's Day, UN Women's multi-generational campaign, Generation Equality, brings together past and present advocates to demand gender equality in this generation.
It's time to speak up for women's rights! Show the world that you are Generation Equality by joining the conversation online using the hashtags #GenerationEquality and #IWD2020. International Women's Day is an opportunity to use your platforms to empower each other and support women everywhere who are mobilising for an equal future. Download our social media package with fun GIFs, illustrations, videos, data cards and slogans to share here.