Cyclone Mocha, which smashed through Myanmar's Rakhine State last week, has left a trail of destruction that exacerbates the challenges already faced by millions of vulnerable people. Particularly affected are women and girls living with the compounded crises of COVID-19, ongoing conflict, and political and economic upheaval.
"5.4 million people are expected to have been in the path of the cyclone," said UN acting interim Resident and Humanitarian Coordinator for Myanmar Ramanathan Balakrishnan. "Of these, we consider 3.1 million people to be most vulnerable to cyclone impacts, taking together indicators of shelter quality, food insecurity and, of course, poor coping capacity."
The most immediate needs are shelter, clean water and sanitation. With evacuees living in huge numbers in small spaces, there is a high risk of waterborne and communicable diseases. And for women and children, there is the risk of increased gender-based violence.
The cyclone made landfall between Kyaukpyu township, on the northern part of Myanmar's western coast and Cox's Bazar in Bangladesh at 12:30pm on 14 May, with winds recorded at up to 250 kilometres per hour. In Rakhine, and states in the north-west of the country, strong winds knocked down power lines and telecommunications towers, uprooted trees and damaged and destroyed houses and public infrastructure, including hospitals, banks and religious buildings.
There has been widespread destruction in displacement camps in Rakhine's state capital Sittwe, where camp volunteers have reported that many of the flimsy bamboo longhouses were severely damaged or destroyed.
Even before Cyclone Mocha hit, the 2023 Humanitarian Response Plan for Myanmar reported that 17.6 million people were in humanitarian need.
"It really is a nightmare scenario for this cyclone to hit areas with such deep pre-existing needs," said Balakrishnan.
Women and girls are disproportionately hard hit
In the aftermath of a natural disaster, women, girls, boys and men are all affected differently. Women and girls are disproportionately impacted, and much more likely to experience increased violence, insecurity and gender-specific barriers and inequalities. UN Women Myanmar will be working with UN agencies and humanitarian partners to ensure the specific needs of women and children are prioritized throughout the response.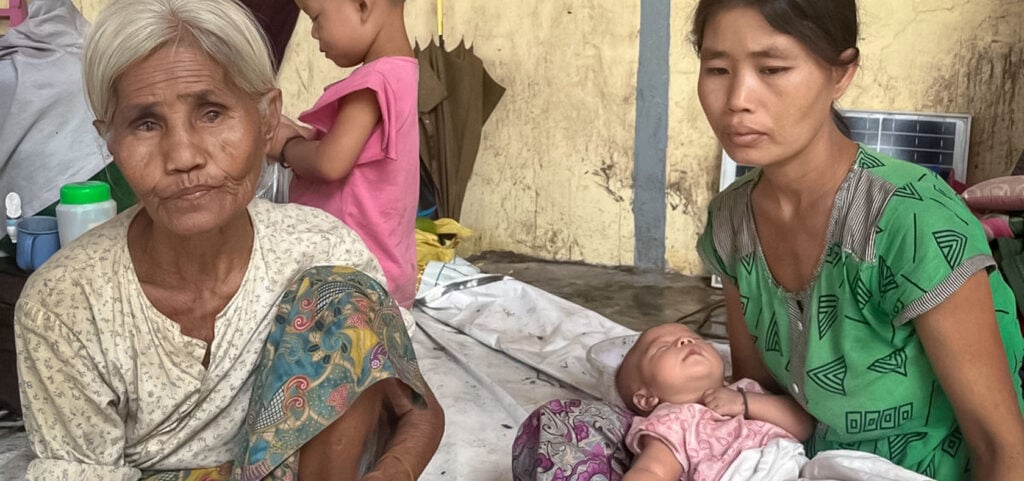 "I am a mother of a 5-year-old boy and am expecting the second anytime soon," said a woman sheltering in Zeyar Theidi Pagoda Monastery. "My husband is a daily wager. Our house totally collapsed in the storm, and we cannot afford to build a new one. This is an additional hurdle for us, as we could already hardly make ends meet."
Urgent help is needed
The UN's USD 764-million Humanitarian Response Plan prioritises 4.5 million people (out of the 17.6 million in need) for life-saving humanitarian support. And of those, 52 per cent are women. 
But to date, the response plan is only 10 per cent funded.
An urgent injection of funds is desperately needed to facilitate a full-scale response to the impact of Cyclone Mocha and subsequent flooding.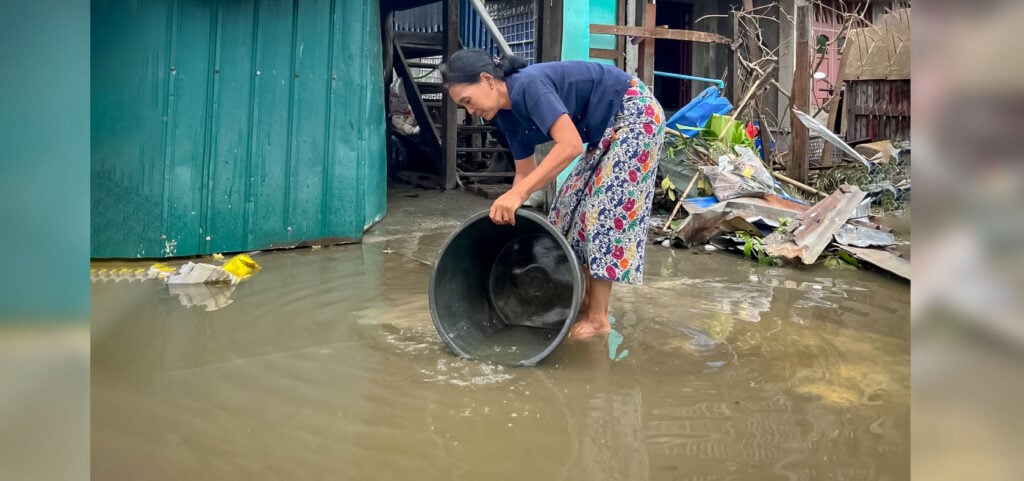 You can help deliver vital relief and ensure women and girls impacted by Cyclone Mocha are not left behind. Make a tax-deductible donation to our Cyclone Mocha Appeal today.