The UN Secretary-General's UNiTE by 2030 to End Violence against Women campaign is marking the 16 Days of Activism against Gender-based Violence (25 November to 10 December 2020) under the global theme, "Orange the World: Fund, Respond, Prevent, Collect!". UN Women's Generation Equality campaign is amplifying the call for global action to bridge funding gaps, ensure essential services for survivors of violence during the COVID-19 crisis, focus on prevention, and collection of data that can improve life-saving services for women and girls.
This year is like no other. Even before COVID-19 hit, violence against women and girls had reached pandemic proportions. Globally, 243 million women and girls were abused by an intimate partner in the past year. Meanwhile, less than 40 per cent of women who experience violence report it or seek help.
As countries implemented lockdown measures to stop the spread of the coronavirus, violence against women, especially domestic violence, intensified – in some countries, calls to helplines have increased five-fold. In others, formal reports of domestic violence have decreased as survivors find it harder to seek help and access support through the regular channels. School closures and economic strains left women and girls poorer, out of school and out of jobs, and more vulnerable to exploitation, abuse, forced marriage, and harassment.
In April 2020, as the pandemic spread across the world, the UN Secretary-General called for "peace at home", and 146 Member States responded with their strong statement of commitment. In recent months 135 countries have strengthened actions and resources to address violence against women as part of the response to COVID-19. Yet, much more is needed. 
Today, although the voices of activists and survivors have reached a crescendo that cannot be silenced or ignored, ending violence against women will require more investment, leadership and action. It cannot be sidelined; it must be part of every country's national response, especially during the unfolding COVID-19 crisis.
For the 16 Days of Activism, UN Women handed over the mic to survivors, activists and UN partners on the ground, to tell the story of what happened after COVID-19 hit. Read and share stories, get inspired by activists who are making a difference every single day, and find out how you can take action.
UN Women is working in over 100 countries to put an end to violence against women and girls and provide survivors with access to medical care, safe spaces and counselling. But we can't do it alone.
You can help us support and protect women and girls right now.
What Happened After COVID-19
Even before the COVID-19 pandemic hit, 243 million women and girls globally were abused by their intimate partners in the past year. Since the pandemic, with lockdowns measures, countries around the world have seen an alarming rise in reporting on violence against women, especially domestic violence. "What Happened after COVID-19 hit" brings you stories from women on the front lines and the solutions to back.
Hand Over the Mic
We are handing over the mic to women on the front line and our UN partners, those who are battling COVID-19 and the rising pandemic of violence against women and girls. These are the voices of survivors, essential workers, and leaders, telling us what's urgent, and how we can stop the escalating violence, recover and rebuild from COVID-19.
Video: Rotimi Olawale, Nigeria
Video: Sia Kukaewkasem, Thailand
Video: Vanina Escales, Argentina
We are Generation Equality: Champions for ending violence against women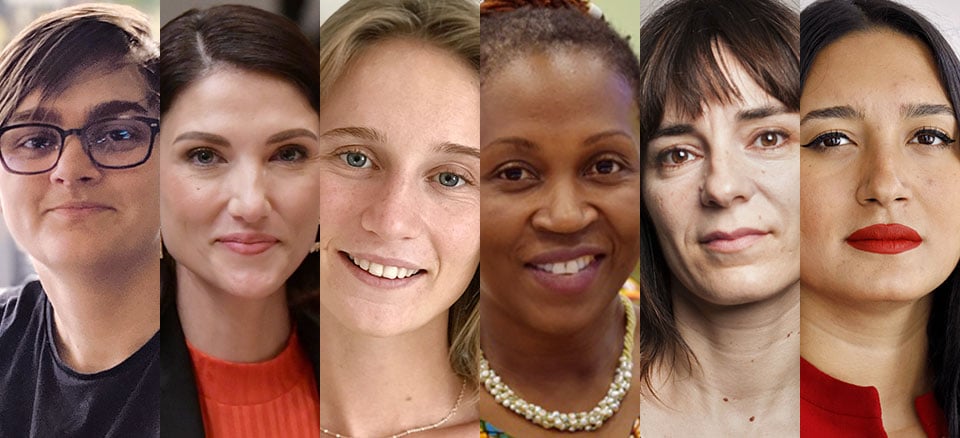 Billions of people are standing up for what they believe in – an equal world for all. Here are some leaders and groundbreakers who take action to end violence against women and girls every day. Read more ►
Take Action
Small actions can make big impacts to end violence against women. Everyone has a role to play. What role will you play?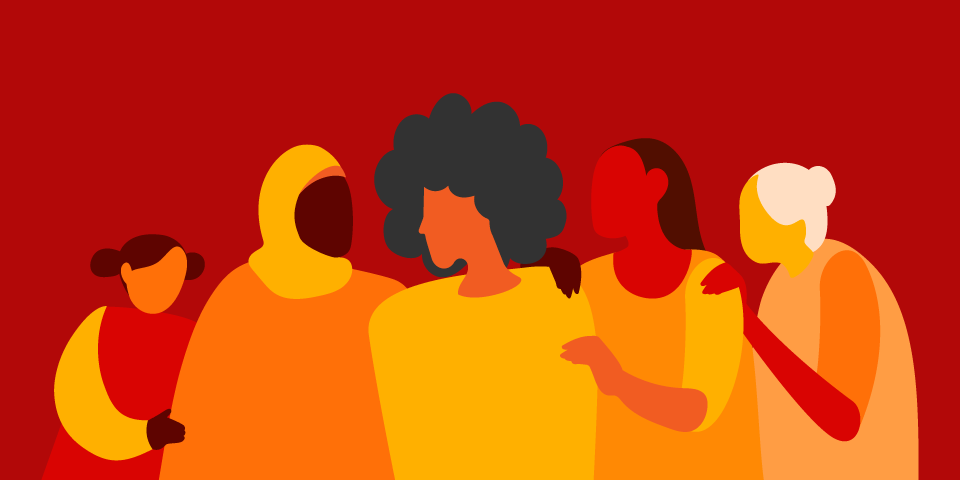 Orange the World on Social media
Show your solidarity with survivors of gender-based violence and where you stand in the fight for women's rights by oranging your social media profile for the 16 Days of Activism – you can download banners for Facebook and Twitter here.
On Instagram, you can use UN Women's face filter to show how you are taking action to end gender-based violence and tag a friend to encourage your community to do the same.
Use #orangetheworld, #16Days and #GenerationEquality to start your own conversation about gender-based violence, or share some of the content from our social media package with sample messages and visuals in English, French, Spanish, Russian, Arabic and Chinese available here.
Follow us
@unwomenaust, @un_women, @onumujeres, @onufemmes, @phumzileunwomen, on Twitter
UN Women Australia, UN Women, ONU Mujeres, ONU Femmes, on Facebook
UN Women Australia, UN Women on Instagram
UN Women Australia, UN Women on LinkedIn
Ad campaign: A spotlight on legal gaps to end violence against women
Laws and their effective implementation are a critical foundation in the prevention of violence against women and girls and responding to this grave human rights violation. This ad campaign casts a spotlight on the legal gaps that must close — which since the onset of the pandemic has become as urgent as ever. Learn more ►