DATE: Thursday, 26 November 2020
TIME: 7:00 pm (AEDT)
WHERE: Online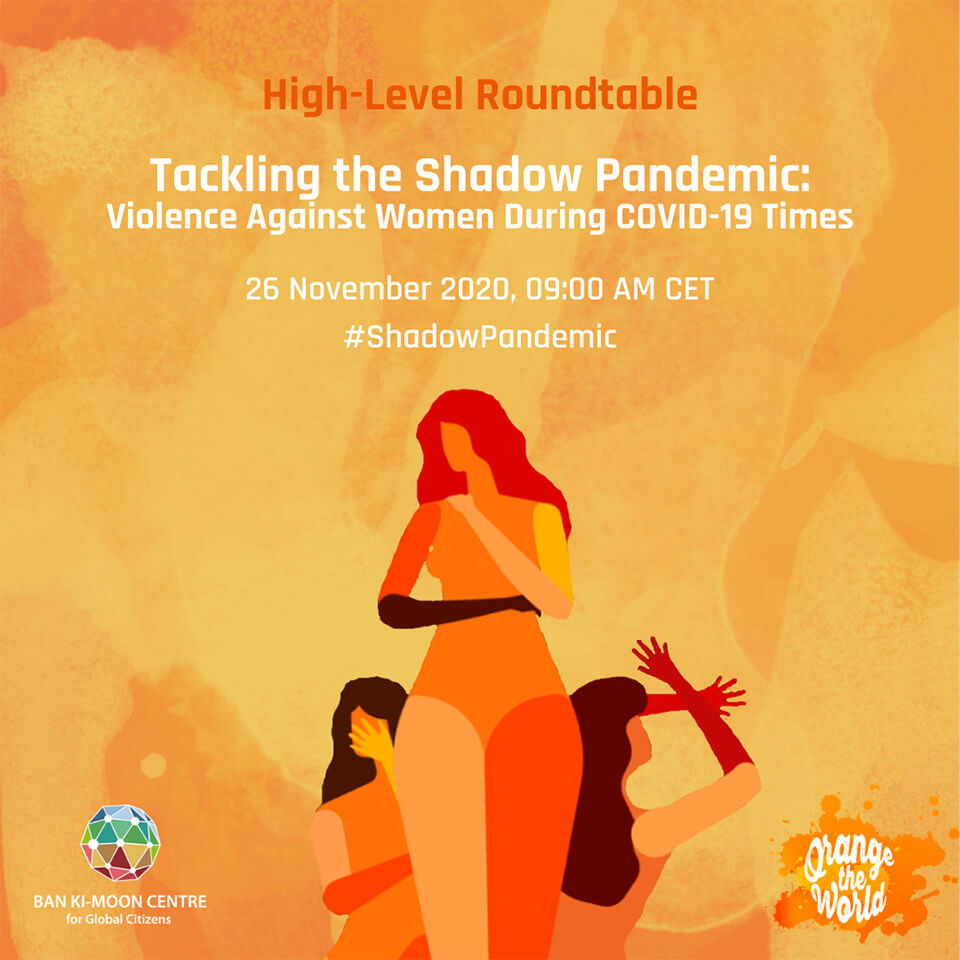 Kicking off the global Orange the World Campaign, the High-Level Roundtable will focus on violence against women, aggravated by COVID-19. It aims to highlight that this is a global issue that requires global responsibility among the international community. Abiding by COVID-19 restrictions on large-scale public events and international travel, the event brings together diverse international stakeholders at a zoom webinar roundtable to discuss how to tackle violence against women during COVID-19 times.